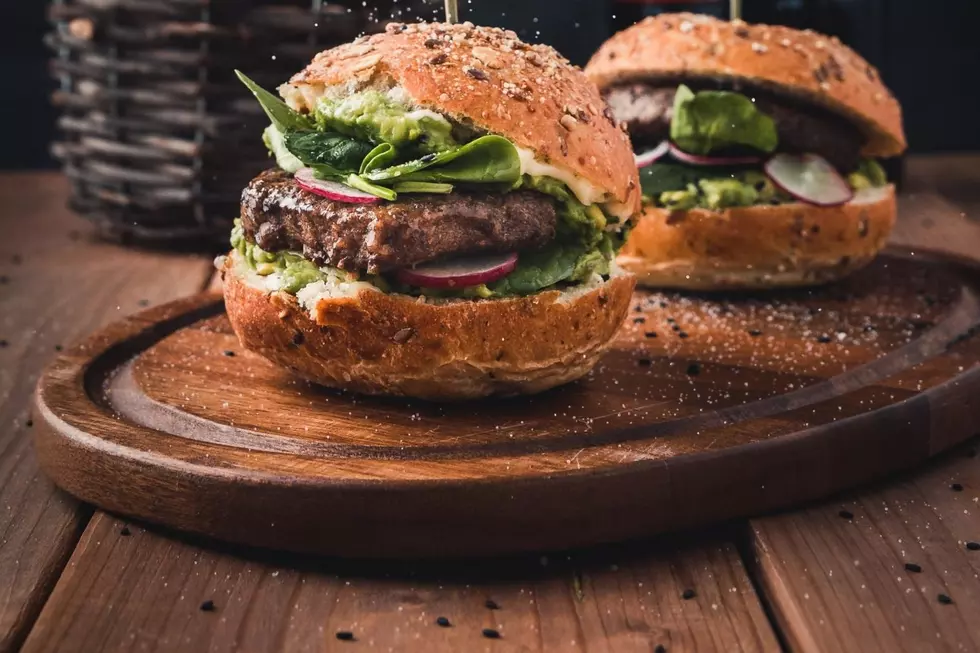 5 Delicious Best Restaurants You Didn't Know Were Open That Late in Yakima
Mae Mu on Unsplash
Yelp has always got a list going of the best restaurants for each month and I love looking at them and scrutinizing their choices. I like to give my own take on which restaurants are the best in town, not because I'm some sort of food authority but because I LIVE for the joy of dining out! I love food so much that in the past I've been asked to be a judge at a taco fest competition, a Bite Club Throwdown, and most recently a judge for the 2022 James Beard Foundation Awards!
So look, I have been on vacation the past few days and the other night I REALLY wanted to go grab a bite to eat but I noticed on my watch that it was after 1 o'clock in the morning! "Surely no restaurants in town are open this late," I thought to myself.
WOW, was I ever wrong! Thank you, Yelp! Yakima is crawling with places open late at night to get something to eat, sometimes yes, even after midnight!
5 BEST TASTIEST RESTAURANTS THAT ARE OPEN LATE IN YAKIMA
First, I'll tell you a little bit about the restaurant that is open late and then I'll give you their LATE NIGHT hours of operation.
TWO YAKIMA LOCATIONS:
1001 N 1st St Yakima, WA 98902
1101 S. 3rd Ave
El Rinconsito has a ton of locations throughout Washington state and we are fortunate enough to have one in Yakima. It even has a drive-thru. They are famous for their affordable food specials like the 4 tacos special, Combo Quesa Birria, and the Enchilada special. Each one comes with a soft drink. Personally, I love their chicken mole meal!
OPEN 10 A.M. TO MIDNITE!
2.
430 South 48th Avenue
Club 48 is where the old Jack-Sons Sports and Clubhouse Bar used to be for decades. It's as if they cut Jack-Sons in half, revamped it, and made it a poker room with a nightclub inside it. They have a small bar menu but plenty of drinks at the full bar. This is a 21+ club!
OPEN 12 P.M. TO 2 A.M. EVERY DAY EXCEPT SUNDAYS.
2415 S 1st St
Miner's has been a fixture in the Yakima foodie scene since 1948! Get one of their world-famous huge burgers, chicken strips, fries, salads, sub sandwiches, hot dogs, and milkshakes. Celebrities like to come here to say they ate at Miners (like Alton Brown and Jim Gaffigan). During the day, Miner's is usually crawling with busloads of tourists and families in town for sports tournaments so the wait might be a little long. It's not going to be crowded like that late at night, however, so you can swing through the drive-thru with no problems!
https://www.nbcrightnow.com/archives/miners-drive-in-celebrates-70-years-with-their-sizable-burgers/article_7206bb83-f029-54de-ab4a-e172a1e3a89f.html
OPEN 8 A.M. TO 2 A.M. EVERY DAY OF THE WEEK!
3704 Fruitvale Blvd
Get a Denny's Grand Slam any time, day or night! They have new menu items worth trying out like the Nashville Hot Chicken Melt. Little bitty kids eat free! You can also get a free "birthday treat".
OPEN 24 HOURS SEVEN DAYS A WEEK!
1529 W Lincoln Ave
I had no idea this place was open that late, I'm talking 2-something in the morning on Thursdays and Fridays. To be honest, I still have never eaten at this place and I've lived here for 20 years! Initially, my excuse was they didn't accept debit cards and I never carry around cash that often. Now that the COVID-19 pandemic forced Ron's Tacos & Burgers to pivot from being a cash-only restaurant, I have no excuse! I'm going to take my daughter, Willow, there for some ice cream because they have that big old sign out front with the little boy eating ice cream. I would like to try their taco, deep-fried burrito, and one of their burgers to see what I've been missing out on! COME PREPARED FOR LONG LINES!
FRIDAYS AND SATURDAYS THEY ARE OPEN UNTIL 2:20 A.M.!
*****************
The following restaurants may not all be technically located in Yakima but each of these is super close enough to drive to late at night:
Applebee's Grill + Bar in Union Gap
OPEN 11 A.M. TO MIDNITE EVERY DAY
McDonald's:
The drive-thru location at 1305 S 1st St is open 24 hours a day, seven days a week.
Taco Bell
The drive-thru at 1602 W Nob Hill Blvd is open from 7 a.m. to 3 a.m. Sundays thru Wednesdays and open 7 a.m. to 4 a.m. Thursdays thru Saturdays.
Wendy's
OPEN 6 A.M. TO MIDNITE EVERY DAY
Burger King
The Yakima, Union Gap, and Terrace Heights locations are open from 6 a.m. to midnight seven days a week.
Domino's Pizza
The Domino's Pizza location at 6 Union St is open until midnight Sundays thru Wednesdays and is open until 1 a.m. Thursdays and Fridays. Deliveries are available until 1 a.m. as well.
Pizza Hut
All Yakima Pizza Hut locations are open from 10:30 a.m. to midnight.
The Best TASTY Hometown Diners in the Yakima Valley
Try them out and see which one will become your favorite.
6 Fabulous Local Small Businesses to Support