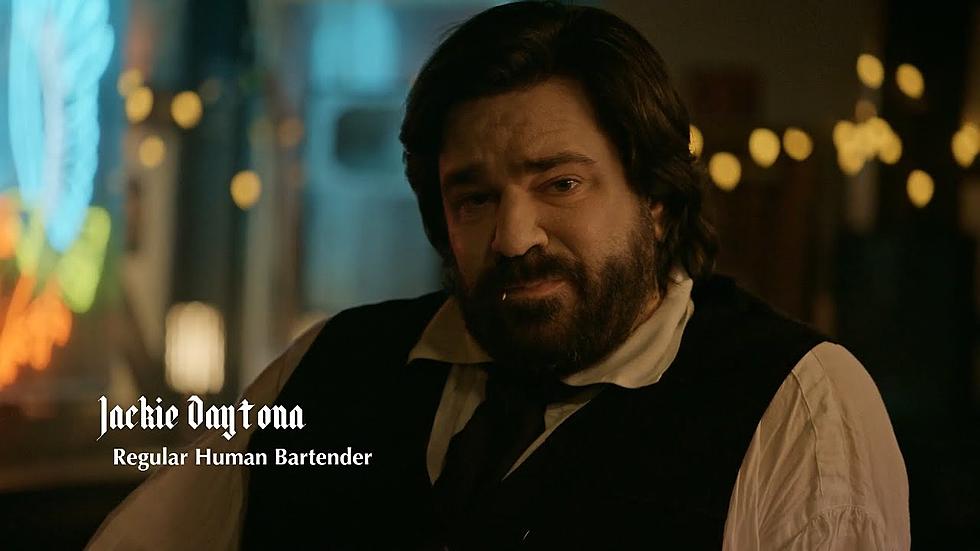 Need a last Minute Halloween Costume? We can Help!
YouTube screenshot
Halloween is the one time of year everyone gets dressed up as whatever they want, including pop culture references, memes, tv, and movie characters, you name it. Perhaps you don't have a costume this year, we got you covered.
These costumes you can make for cheap or with household items, if you want you can even spend a little extra to really nail the costume
Squid Games Contestant
This costume is extremely easy to do, believe it or not, just stop by Walmart, grab yourself green sweatpants and a green sweatshirt, then get yourself some white and black fabric markers and you're good to go. Use the white fabric pen to paint the shoulders with white lines then pick a number of your choice with the White fabric pen and place it over the left side of your chest. After you're done like the white with the black fabric pen where needed.

3 Hole Punch Jim
Another cheap and easy costume comes from one of America's favorite sitcoms, The Office. Jim was never one for dressing up on Halloween so when he put in little to no effort it gave the rest of us a hilarious idea for a costume. What you'll need are a dress shirt, safety pins, and 3 black circles, whether it's felt, cardboard, or construction paper. Put on a pair of slacks, a tie, comfy shoes and you're all set to go!

Rosie The Riveter
Become an idol to female strength as Rosie the Riveter. Most of this costumes you can do with clothes you already own at home, get yourself a black t-shirt, red bandana, jeans, and a jean jacket. If you have a blue jumpsuit that will work perfectly as well. Tie the bandana over the top of your head and boom you're all set to hit the town.
Cereal Killer
Talk about a simple but hilarious costume, become a Cereal Killer by taking duct tape and taping your victims to your clothes...the victims being empty cereal boxes. I'd suggest the mini boxes of cereal to make it easier.
Pumpkin Spice
This one is for those who like to be a little extra, also one of the cheaper costumes you can make this year. Find yourself an orange shirt and color in a Jack-O-Lantern face. or just a shirt with a Jack-O-Lantern face on it. After you have that, stop by your local Taco Bell, pick up the new Cantina Crispy Melt...(Thank me later) then get extra sauce on the side. Don't use all of the sauce tho, you'll be taping the leftover packs all over your shirt.
Vampire
There's plenty of vampires to choose from when dressing up as one, Twilight, Tru Blood, What we do in the Shadows, the choices are endless. With a pair of plastic fangs and a costume of your choice, you're good to go.

25 Scaredy Cat-Approved Halloween Movies
LOOK: How Halloween has changed in the past 100 years