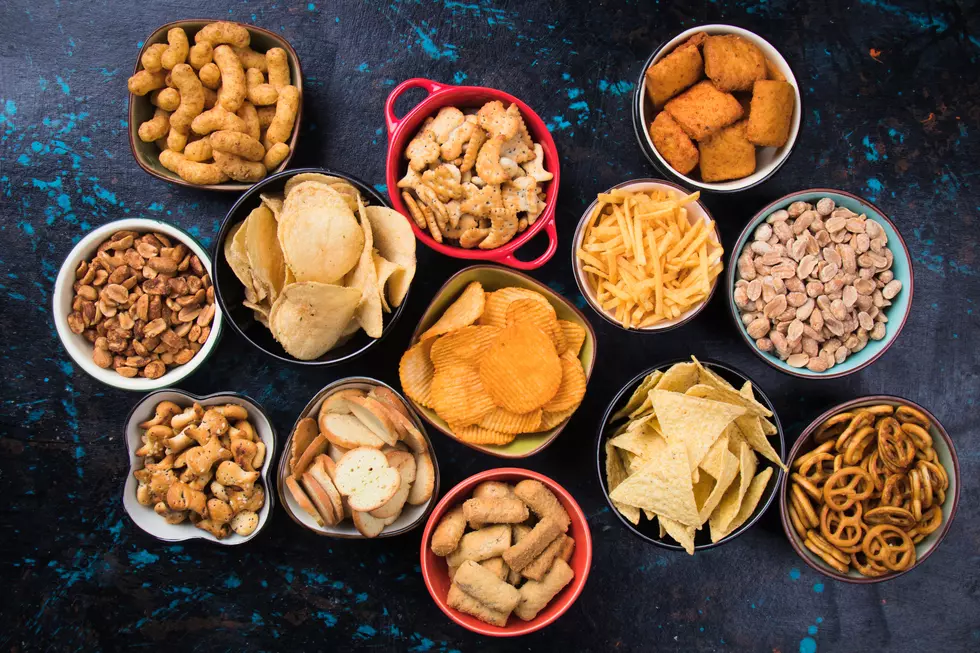 I Started a Quarantine Food Group on Facebook Because I Love Food
Getty Images
When I get in the kitchen, I always turn on some good jams. I get distracted from cooking and start dancing.
I am always on the lookout for great recipes and dinner meal ideas, but fair warning, I am not a great cook yet.
I have been known to catch a toaster on fire. The time it happened, I was trying to toast a grilled cheese sandwich and I had placed my toaster on its side. The toaster caught on fire. The fire kept growing and growing and soon the whole toaster was melting in a hot and rather large blaze.
Somehow, I got my toaster outside and onto the concrete floor of my patio. I dashed off to grab our apartment building's hallway fire extinguisher. All the neighbors on my floor were panicked because my big-mouthed young child, Willow, ran out the door of our apartment screaming, "Mommy caught the toaster on fire! Mommy caught the toaster on fire! HELP! HELP! FIRE! FIRE!"

I am able to laugh heartily at that memory now, and I haven't let the humiliating experience of burning a toaster stop me from trying to learn how to cook. The best places I know to instantly find some inspiring and easy recipes are Pinterest, Facebook groups, and the Food Network!

I am always joining Facebook foodie groups and I enjoy seeing people post pictures of their glorious meals, so I thought, why not start my OWN foodie group!
I started the group, KWARNTEEN CUISINE, last week. I came up with the name after chuckling at a group I recently joined, Crap I Cooked in Quarantine. I joined another food group called Mommy Needs A Recipe. and so far we have almost 200 members! I want to see it get a lot bigger, though. I want my group to reach at least 1000 group members, so come on and request to be in my foodie group!

I even got my great-aunt Willa over in Lousiana to join, and one of my college professors from Washington state! There are no state boundaries in my group, and food lovers of all ages are welcome.
Since I am a Southern gal living in a Southern world, I poked fun at my accent when naming my group "Kwarnteen".
I will not guarantee that my food or recipes will be yummy or look like the photos of food you'd see in a magazine. I could eat any and every crockpot dish I see. I just ordered an Instant Pot that I saw on sale today. I have also become obsessed with wanting to bake some bread from scratch. A couple of weeks ago, I bought a fancy mixer with a dough hook, and I've been busy watching YouTube videos on how to make Foccacia Bread to speed up my baking process.
I hope you join and I hope you'll post and share some of your tasty dishes and recipes!
ALSO SEE: 30 Most Decade-Defining Memes