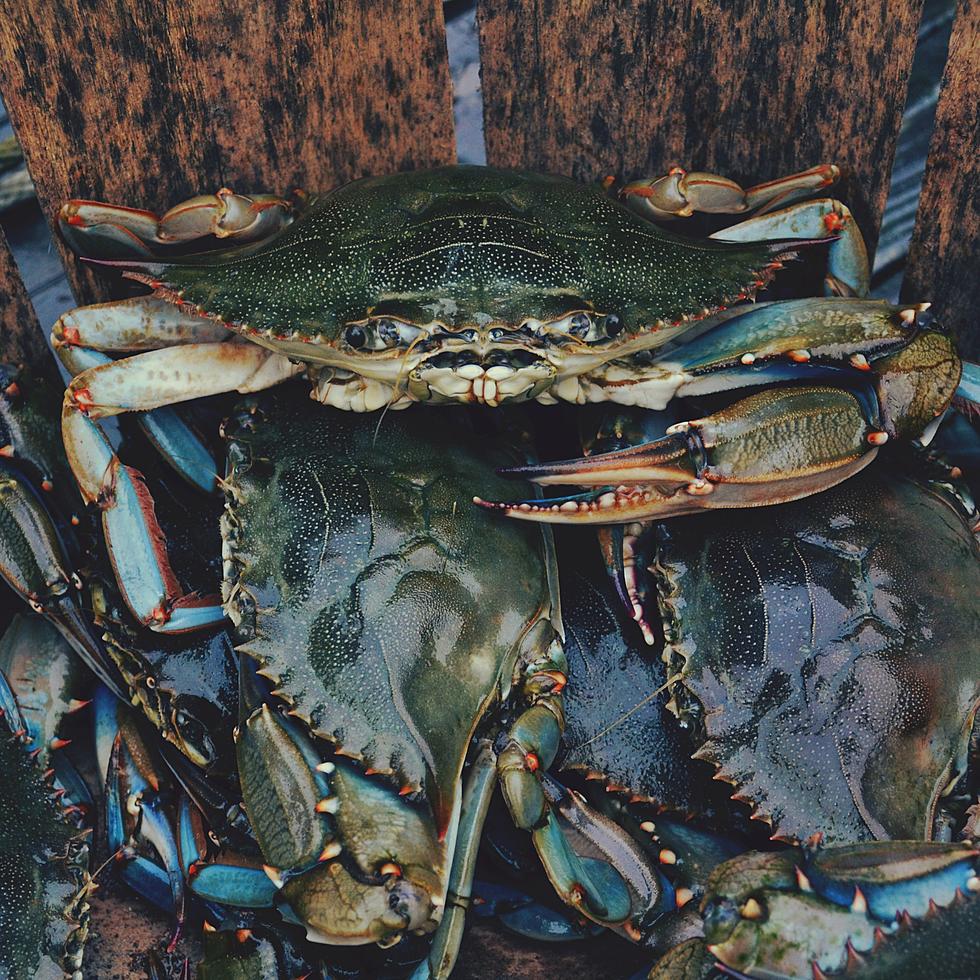 Gobbling Green Crabs Wanted by WA State Authorities for Gorging on Our Seafood
Photo by Adam Wyman on Unsplash
European Green Crabs are taking over vulnerable shellfish populations in Washington state (clams, scallops, and crabs) and Governor Inslee has issued an emergency order.
*laughs in Mr. Crabs*
ARE EUROPEAN GREEN CRABS GOOD TO EAT?
I have never heard of a European Green Crab but it sounds kind of yummy. There are recipes for them all over YouTube. I don't think they would be allowed at Red Lobster or in a dish at Sea Galley in Union Gap (Stuffed Mushrooms, Crab Cakes, etc.). Green crabs are not that big so they probably wouldn't make a tasty snack but they are big enough to devour a ton of Washington state's clams, crabs, and scallops. They are such a menace that Governor Inslee has issued an emergency order to protect our sea populations from them!
WHERE DID EUROPEAN GREEN CRABS COME FROM?
The current wave of green crabs aren't coming directly from Europe but some populations of them migrated to the East Coast a couple of hundred years ago and then they started hitting up the Canadian coasts close to Washington State. I don't blame them, after all, the West Coast is the best coast!
These European Green Crabs that have moved inland are getting outta pocket, as the kids say, and are gorging themselves on our Washington scallops, clams, and crabs. This does not bode well for our fisherpeople and ultimately, our seafood lovers. Depleting our seafood supply in Washington doesn't just affect local seafood diners, it affects the ones from other states (and countries) who purchase our fresh catches of the sea! They also will affect our shellfish ecosystems on the Coast.
GOVERNOR INSLEE ISSUES EMERGENCY ORDER AGAINST EUROPEAN GREEN CRABS
Governor Inslee has issued an emergency order to protect the "Lummi Nation's Sea Pond (in Whatcom County) and outer coast areas" of Washington state in Puget Sound.
We can't let these little crab devils take over!
REPORT EUROPEAN GREEN CRABS TO THE AUTHORITIES
This has turned into a case of, "If you see something, say something!!" If you run upon a green crab, turn them over to the authorities! (The authorities in question are the ones at the Washington State Department of Fish and Wildlife.)
If you read all of this and are going, "Meh, I'm not really into crabs, clams, or scallops. I'm into oysters", well guess what? THEY ARE SNATCHING UP THE OYSTERS, TOO.
Glad I've got your attention, seafood lovers! Let's get those green crab suckers outta here! Who's with me?
Read Governor Inslee's Emergency Order Proclamation regarding the European Green Crabs below after the videos: