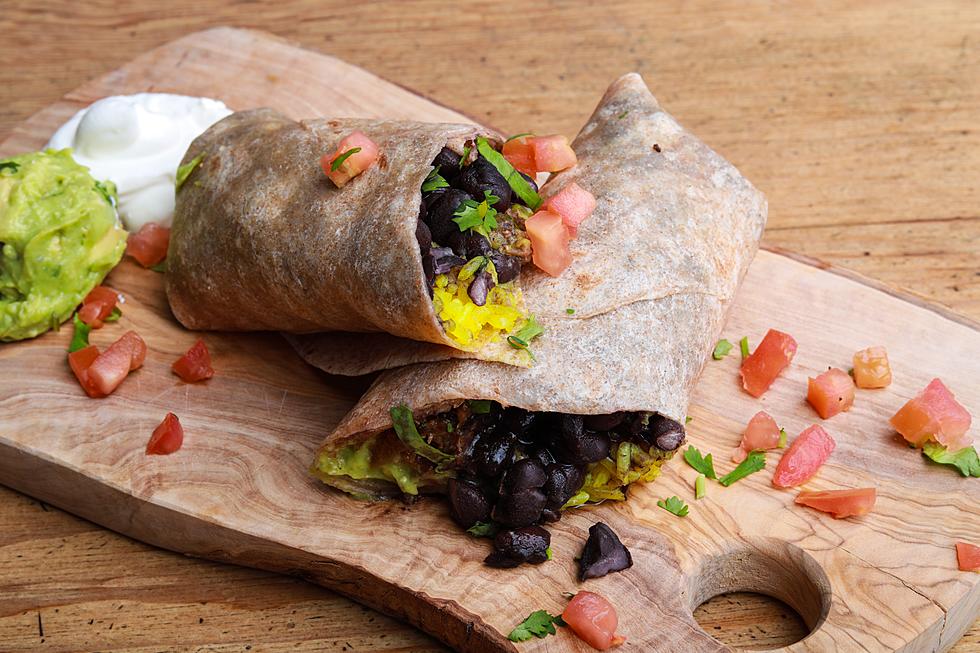 5 BEST AND TASTIEST RATED BURRITOS IN YAKIMA
Photo by Creative Headline on Unsplash
There's nothing like a burrito, whether you get one filled with ground beef, shredded pork, shredded beef, or shredded chicken or veggie-style! Yakima has an abundance of places to grab some of the best burritos in Washington state, take my word for it!
1. 
3508 Fruitvale Blvd
Smitty's Cafe on Fruitvale Boulevard serves breakfast burritos that have been declared by some to be the best in town. It comes with an egg, some hashbrowns, cheese, ham, bacon, or sausage, and you can load up on some extra meat for just 75 cents. The last time we looked at the online menu, the breakfast burrito at Smitty's was $4.39. What a deal!
2.
4001 Summitview Ave
Nino's Mexican Grill serves one of the best burritos I've tasted in Yakima! There is just something about the fresh ingredients they put inside that build-your-own Monster Burrito that I can't get out of my mind to this day! You can order yours "enchilada style" or "Hot Cheetos style". I can't stand Hot Cheetos so I'll pass up on that offer, but I will take that Monster thang to-go, pretty please, gracias, and thanks! You can get it for $8.50 and it's a bit extra for those other styles that I just mentioned.
3.
13 S 1st St
PJ's Music Box has opened up a new drive-up restaurant to give more dining options in downtown Yakima. They now serve breakfast burritos and burritos for lunch. They even serve burritos on their menu until 2 in the morning on Saturday night club nights!
4.
THREE YAKIMA AREA LOCATIONS:
701 W Yakima Ave
1020 S 16th Ave
1020 S 16th Ave, Yakima, WA 98902
I have raved about the Taco Time Veggie Burrito before and I don't think it's one time too many to tell you how much I love it! The ingredients taste so fresh, the addition of sunflower (or is that pumpkin) seeds is a delight to my crunchy palette and gastro critic! There are three Taco Time (3) locations around town.
5.
1218 S 6th St
Tacos El Rey has the highest rating for burritos in the Yelp reviews! Their menu shows a Super Burrito and a regular-sized burrito. Both of them look good as HECK! I will have to stop by there and see for myself if their burritos are bussin', as the kids say!
LOOK: Here are copycat recipes from 20 of the most popular fast-food restaurants in America