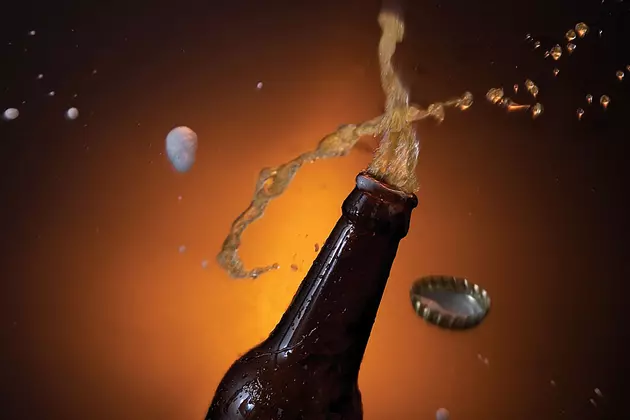 Top Photo Group
Certain holidays demand certain types of booze. Independence Day usually calls for Fireball to keep with the explosion theme or any type of beer that goes well with a BBQ. My aunt swears up and down, the best way to enjoy Thanksgiving is with a tall glass of Merlot wine. Halloween for me calls for Jägermeister! It's just so sweet like candy! Of course, there are a plethora of things you can mix for the Christmas holiday with your Eggnog! What about Easter? What kind of alcoholic drink do we chug while we celebrate the resurrection of Jesus? Well, we now have an answer!
Cadbury is teaming up with Chicago based Goose Island Brewery to bring you Golden Goo-Beer-Lee Creme Stout. Yep, it's Cadbury Creme Egg beer! Now it won't be a beer served in a giant chocolate egg, but it is a beer in a bottle, flavored by Cadbury's signature treat! It's a blend of malted barley, oats, wheat and milk sugar, meant to mimic the rich and creamy texture of the inside of a Cadbury Creme Egg. You might be asking yourself... Why? Well, it's to not only celebrate everyone's favorite creme egg, but to also mark the 50 year anniversary since the creme egg was launched. Imagine having this at this years Easter Egg hunt!
Cadbury & Goose Island has released a "Tasting Video" you can check out, but if you want to actually try it for yourself, it is only available online at the Goose Island Shop in two packs and are a limited "Eggdition" run!
KEEP LOOKING: See What 50 of America's Most 'Pupular' Dog Breeds Look Like as Puppies