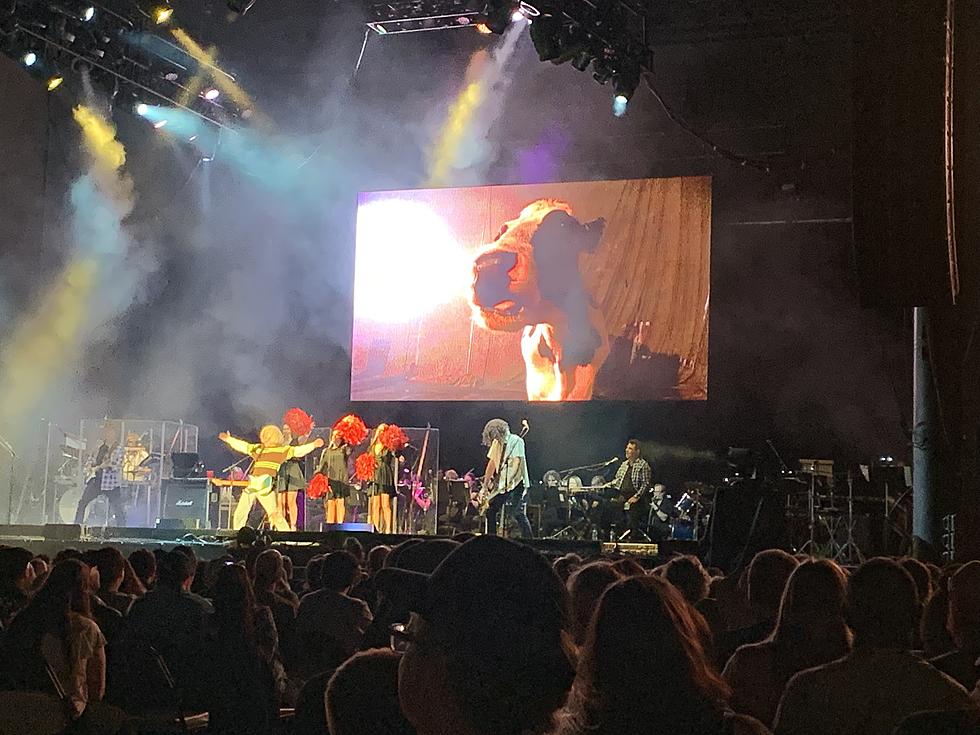 Weird Al's Ill-Advised Tour PART 2 Coming To The Northwest!
TSM/Timmy
Just announced via his Facebook Page,  "Weird Al" Yankovic is setting up his 2022 tour! Unlike his last tour, it'll be a stripped down affair, much like his tour before last! That tour was dubbed "The Ridiculously Self-Indulgent, Ill-Advised Vanity Tour," this tour is much like The Empire Strikes Back, or Terminator 2... the Sequel we've been asking for!
His new tour will be kicking off in April of 2022 and wrapping up in October 2022. Yes, we will be able to check out "The Unfortunate Return of the Ridiculously Self-Indulgent Ill-Advised Vanity Tour" when it comes to the Northwest in the later half of June 2022 with special guest Emo Philips.
https://1qpfw1257v1q883uy3tvbob1-wpengine.netdna-ssl.com/wp-content/uploads/2021/11/tour-2022-a720.mp4
If you were lucky enough to see Al's The Ridiculously Self-Indulgent, Ill-Advised Vanity Tour in 2018, you saw a very intimate show, where it was 90% Al's original songs, with the only parodies being used as a re-imagined mash-ups or encores. One special thing that Al did at every show, was a unique cover song, that had a special relation to every stop on the tour. Yeah, that tour had 77 cities & 77 cover songs, you can check that out here.
NOTE FROM WEIRDAL.COM:
Please note: this is a scaled-down tour with limited production (no costumes, props, or video screens) in smaller theatres and more intimate settings, and Al's setlist will be comprised almost entirely of his original (non-parody) songs.  - WeirdAl.com
The Northwest Stops!
June 24th - Spokane, Wa - Martin Woldson Theater At The Fox
June 25th - Bend, Or - Hayden Home Amphitheater
June 26th - Portland, Or - Arlene Schnitzer Concert Hall
June 28th - Seattle, Wa - Moore Theatre
June 29th - Seattle, WA - Moore Theatre
June 30th - Eugene, Or - Hult Center for the Performing Arts - Silva Concert Hall.
For a review of Al's "No Strings Attached" Tour, click here, and to hear Timmy's Interview with the great "Weird" one, click here. For more info on the upcoming tour, check out WeirdAl.com.
The 40 Best Cover Songs by Rock Bands