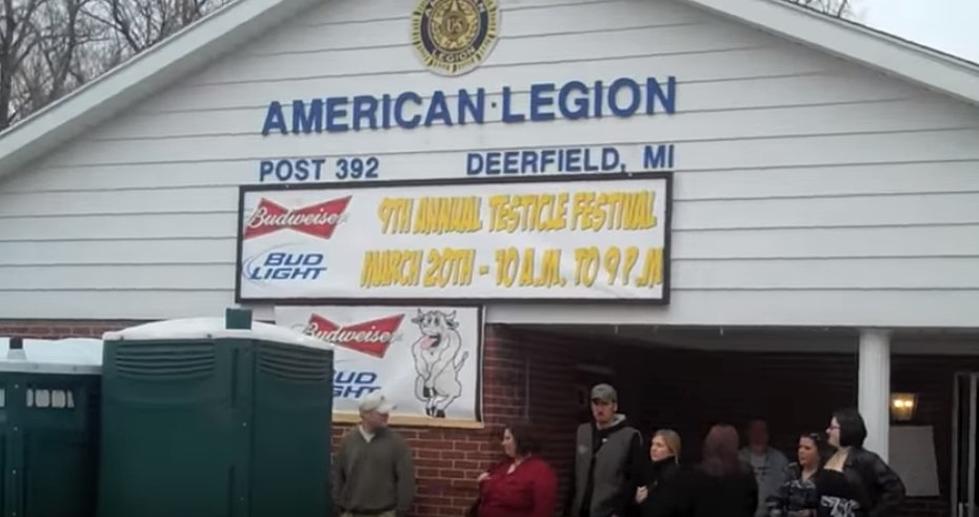 The Testicle Festival Gets a Swift Kick in the Plans
Rob Gorczyca via YouTube
I was checking out the latest event cancellations that are happening because of the Coronavirus lockdown of 2020.
"My Facebook friends are crazy!" I said to myself, as I scrolled down the page. It turns out, however, that the Testicle Festival is definitely a real thing, and I'm just now finding this stuff out.
Dare I look to see what the Testicle Festival is all about? I have to admit, I am kind of scared to look.
My puzzled mind is coiling into a tailspin trying to figure this one out. Exactly what kind of testicle activities are they doing over there?
The Testicle Festival turns out to be a fundraiser set in Deerfield, MI, and run by its local American Legion Post #392. This is their EIGHTEENTH year gobbling up testicles in their tiny town. The packed-out event boasts selling an average of 300 pounds of cow balls, battered, deep-fried, and served on a dinner plate.
Okay, this festival event is worse than I thought.
After doing some Google research, I discovered that many states have their own Testicle Festivals, and this is news to me! Why haven't I gotten the memo?