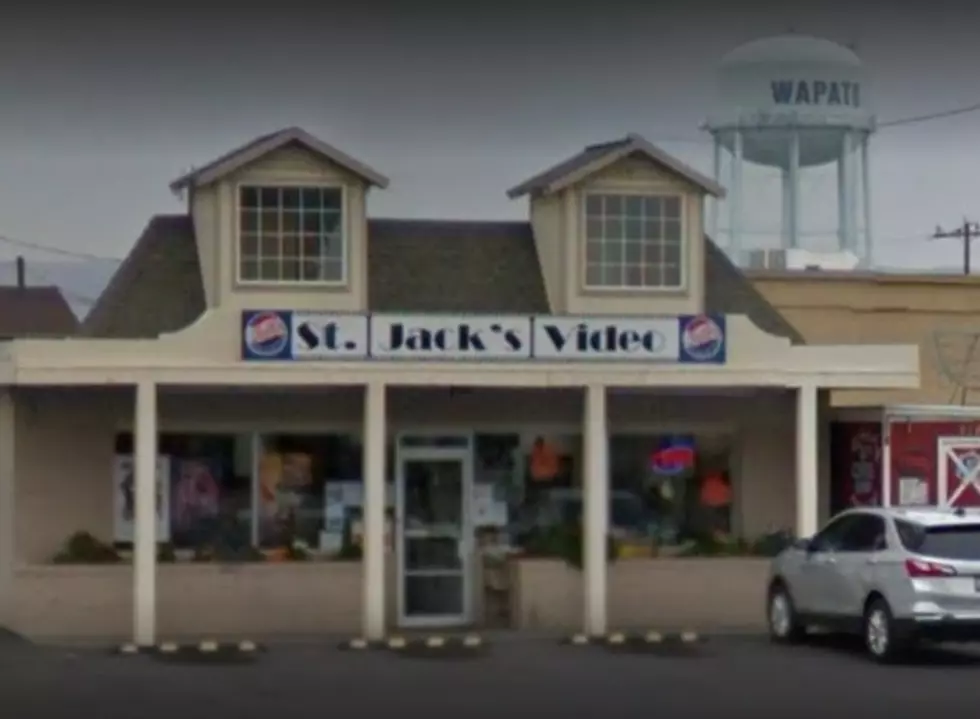 Jack, of St. Jack's Video in Wapato, Calling It Quits After 53 Years
Google
The home video industry has certainly had a meteoric rise and fall in the last four decades but there are still a few stores catering to the nostalgic or less tech inclined. One of those in the Yakima Valley is Saint Jack's Videos in Wapato.

In a post on their official Facebook page on Thursday (December 17), it was announced that the namesake of the store, Jack himself, will be retiring at the end of 2020 and handing the reins and ownership to Adam "Rice" Decker as of January 1, 2021.
Their statement read as follows:
"**ANNOUNCEMENT**
After more than 53 years in the movie business, thousands of customers, and tens of thousands of movies, Jack has decided to retire. December 31st will be his last day at the store. Starting January 1, 2021 Adam "Rice" Decker will be taking over as owner of St. Jack's Video. Be sure to stop by and see Jack before he begins his next great adventure!"
Personally, I have never been into that particular video rental establishment but, judging by the comments and well-wishes on the Facebook post, it appears that Saint Jack's -- and Jack himself -- have and are a very beloved part of the tight-knit Wapato community.
With home video behemoths like Blockbuster and Hollywood video now just memories, it's really cool that a local, small business in that industry is still alive and well!
I should probably swing by, if anything, for a bit of nostalgia as I grew up in the 80's when renting a couple of flicks for weekend viewing was the norm and always a treat. I should probably take my soon-to-be 16-year-old son in with me to show him how we had to watch movies at home in the good 'ol days!
Congrats, Jack! Best of luck to you moving forward!
If you would like to hear more about local business in the Yakima Valley, simply opt-in for our "Alerts" via our free mobile app!
Enter your number to get our free mobile app
Rock on! m/ m/
Todd E. Lyons, Esquire
Here are 50 of your favorite retail chains that no longer exist.