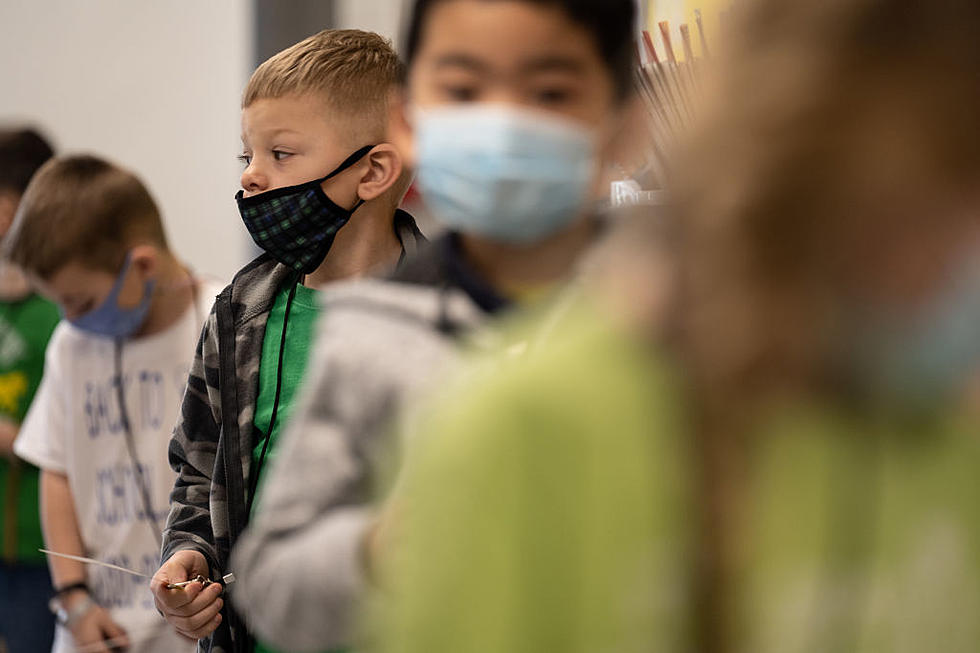 Are Yakima Schools Forcing Kids To Come To School Sick?
Getty Images
A very interesting question popped up on the Facebook group WTF Yakima that addressed children going to school when they're not feeling well. I'm the first to admit that I faked a tummy ache a time or two back in my day. So much so, that I almost had to repeat the 2nd grade. But now in a post-COVID world, is sending a child to school when they're not feeling well really a smart idea?
The question that was brought up in the group was Wendi Renae, a parent of a child who attends Roosevelt elementary classes in the Yakima School District.
"We, the parents, were told to 'bring our kids to school, even if they are sick. They have a nurse that can determine if they need to go home.' I'm sorry No, I'm the parent and i know when my child needs to stay home."
- Wendi Renae
Wendi asked the group if this was happening in other schools in the Yakima district or just at the elementary school. A vast majority of the 90+ comments (as of this writing) mentioned how this was not the case in other schools. Paloma Braunger did have a similar experience that she shared with the group.
"They said the same thing last year at MLK elementary. I think they want to count them present (to collect $$$) for the day and then send them home."
- Paloma Braunger
The best I could find on Washington education websites really deals with excused absences. According to the Washington State Governor's Office of the Education Ombuds, it is generally the decision of the school principal who will decide whether an actual absence is excused. But, this really doesn't boil down to the question at hand.
I reached out to a few of my teacher friends for their input on this. One told me how it is a rule in Washington state, that the child must be evaluated by a nurse, but staff can decide for their own well being. I might have misinterpreted what this friend said, and took it as school nurse, instead of a medical physician nurse.
The few other teachers pretty much said how the decision is really up to the parents discretion. But, each district can make their own rules. Schools across the country have been having problem with attendance, and some districts have started "Absence Teams" to help work with students and parents when they notice a problem. I hope to do a follow-up article after I reach someone "in house" during normal operating hours.
I do know that if a child is absent a lot, there are steps can be taken by the school staff, to check and safeguard the child's welfare. But if the topic that Wendi Renae brought to light is the case, where your child has to go to school, while not feeling well, and then be looked at by a school nurse and then a decision is made whether the child can "tough up and get through it" or be sent home, many will feel that that is a slippery slope when it comes to school and "over-reach".
What is your opinion? What do you know and have you had any experience with this situation? Tap the App and let us know.
See How School Cafeteria Meals Have Changed Over the Past 100 Years
Using government and news reports,
Stacker
has traced the history of cafeteria meals from their inception to the present day, with data from news and government reports. Read on to see how various legal acts, food trends, and budget cuts have changed what kids are getting on their trays.
.
KEEP READING: 50 activities to keep kids busy this summer
Got a news tip? Email us here.
MORE TO READ: