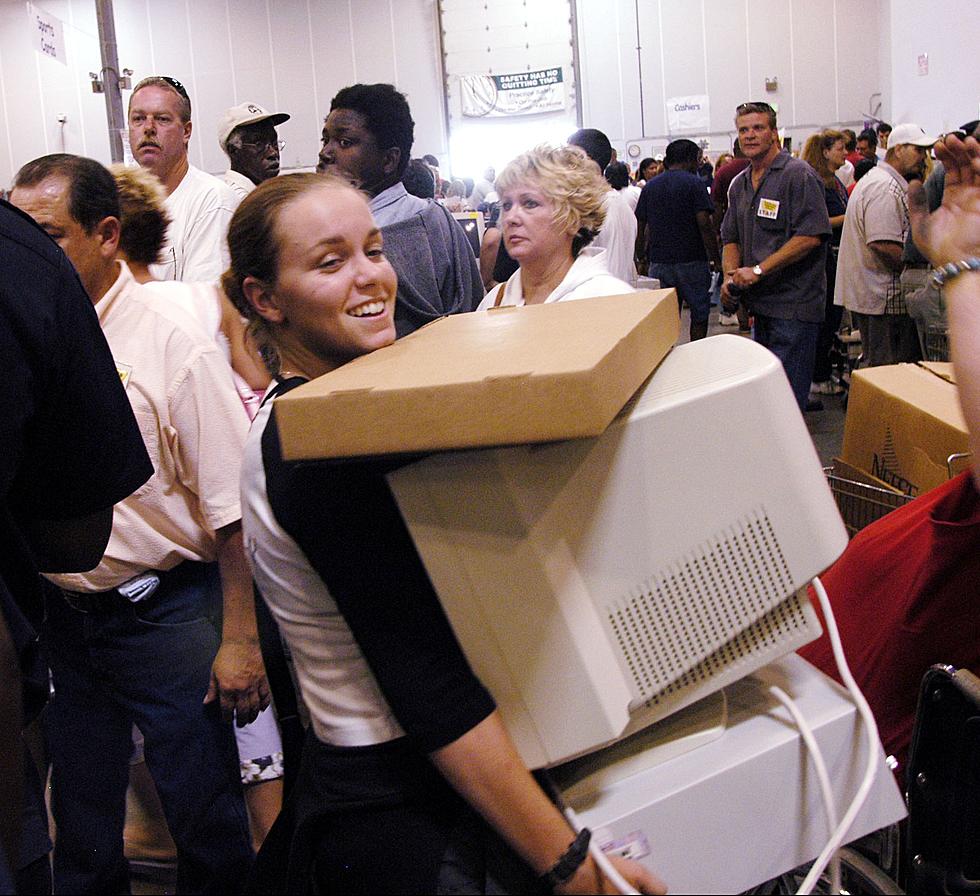 Great Deals Await at CWU Surplus Sale, View Before Buying
Getty Images
A couple of times per year, Central Washington University (CWU) in Ellensburg is required by law to maximize the use of all of their assets and, when they have no further use for them, make an effort to maximize returns on their sale as they are not allowed to give surplus property away. What does it mean for you? SAVING MONEY!

CWU is providing three full days to come and inspect the merchandise in person at the surplus warehouse (located at 14th & 'B' St. in Ellensburg). Perspective buyers are invited to view and place a bid on desired items this Thursday (July 8) and Friday (July 9) between 10:00 a.m. to 4:00 p.m. A Saturday viewing will be conducted July 10 from 9:00 a.m. to 3 p.m. if you cannot make it during the week.
Looking at past auction winners, it is easy to see that there are some tremendous deals to be had!
If you plan to attend the viewing, CWU reminds you that facemasks are required. If you are disabled, you can call ahead and contact Jason Bakeman at (509) 963-2157 to make special arrangements. Per the school's policy "Only those who are not fully vaccinated must wear face coverings on university grounds and inside university buildings and must maintain physical distancing of six feet."
If you find something of interest and want to place a bid, your sealed bid must be received no later than Monday, July 12 at 8:00 a.m.
Some of the merchandise in sale #2021-04 consists of:
* 2000 Dodge Pickup (parts truck)
* Wurlitzer upright piano,
* Polaris RMK 600 snowmobile,
* theater stage lights,
* sport fencing equipment,
* Nemesis bass guitar amplifier w/Peavey side speaker,
* reclining sofa,
* light pole,
* mini-fridge,
* wood credenza,
* 12' x 18' area rug,
* JBL EON15 G2 speaker,
* mannequins,
* Cisco access points,
* tool kit,
* data projector,
* 21.5" iMac computer,
* PVC barrels,
* microscope,
* USB flash drives,
* AirPod headphones,
* skateboards,
* 5 piece sectional sofa,
* conference table,
* wood pallets,
* large electric film screens,
* wood bookshelves,
* large theater curtain,
* Apple MacBook laptop,
* knives,
* wood desks,
* acid bottles,
* refrigerators,
* whiteboard,
* metal barrels,
* queen bed frame,
* old scientific equipment,
* iPad,
* bicycles,
* end tables,
* electronics,
* 27" iMac computer,
* housewares,
* parts computers,
* PlayStation VR headset,
* hardware,
* iPhone,
* watches,
* mixed firewood,
* rolling work bench,
* tires and more!
Some items are not up for bid and simply have a flat, fixed price. These items include:
* rock climbing shoes ($5 per pair),
* clothes ($.50 ea.),
* office chairs ($5 ea.),
* file cabinets ($10 ea.),
* microwaves ($5 ea.),
* desks/tables ($2 ea.),
* office supplies ($ .50 ea.),
* shoes ($1 per pair),
* sports balls ($2 ea.),
* hardware, housewares, and more!

If you place a winning bid, you are required to pick-up your item(s) between July 13th - 15th
To pay for your item(s) you can use:
* personal/business check,
* money order,
* cashier checks,
* cash in the exact amount,
* VISA/MasterCard/Discover
Persons with disabilities needing special accommodations should contact Jason Bakeman at (509) 963-2157 prior to viewing the merchandise in the warehouse.
LOOK: Here are 25 ways you could start saving money today
These money-saving tips—from finding discounts to simple changes to your daily habits—can come in handy whether you have a specific savings goal, want to stash away cash for retirement, or just want to pinch pennies. It's never too late to be more financially savvy. Read on to learn more about how you can start saving now. [
From:
25 ways you could be saving money today
]
KEEP READING: See the richest person in every state