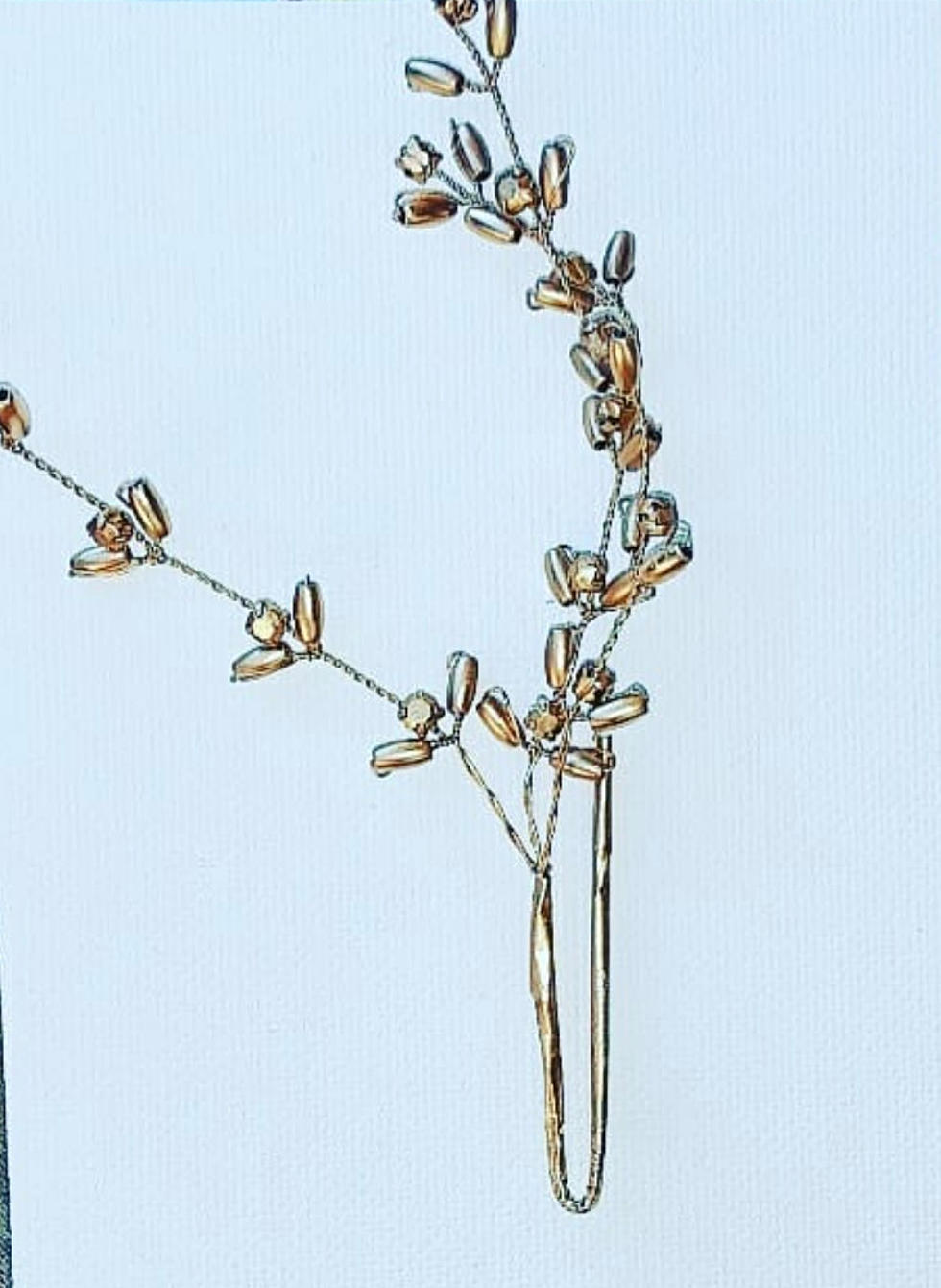 How I Recreated High-End Neiman Marcus Art for Less than 40 Bucks!
Reesha Cosby/2021
I am all about finding high-end DIY projects that I can try to recreate for less!
I saw this John Richard 4-piece framed set of leaves made out of metal from the Neiman Marcus department store. It costs $2,445. There is no way I am paying that much for some art. I'm not using my stimulus check, I'm not using my savings, I'm not using JACK, except sheer will, hope, and a dream. I made my DIY multidimensional art canvas project for monstrously less by using the stuff I got on sale from Michael's (1700 E Washington Ave, Union Gap). I wanted to see if I could recreate it for practically pennies on the dollar.
I got the inspiration to make this project from months of watching people make High-End Dollar Store DIYs on YouTube. They mostly just take some hot glue plus some E-6000 and then they go to town.
This was so easy to make and I saved over $2,400! Here's how I did my DIY: I spray-painted the leaves and floral picks, let them dry, and then glued them onto the canvas. That was it!
I bought one (1) bouquet of Bush Gerbe Silk flower leaves for $9.99. and saved 40% off by taking advantage of their Spring Sale.
Next, I found the last three floral picks. These can be used for clothing, headpieces, and napkin rings. They were in the clearance rack for just 2 bucks each! I knew from watching other videos that I could spray paint them metallic gold, let them dry, and then glue each of them to an art canvas to complete the recreated John Richard art pieces.
I already had three 5x7 inch white canvas panels at home but if you are looking for some they are on sale in a 5-pc bundle for $5.99 and save 20% using their online coupon code!
I purchased a can of Krylon Colormaxx paint+primer in Metallic Gold. It costs $9.99 but you can use a coupon from the website to save an additional percent off any regular-priced item! This paint dries in less than 10 minutes! I love it!
I used a DeWalt diagonal wire cutter to easily snip the silk flower leaves from the bunch. You can find one at Lowe's (411 E Loop 281, Longview) for $21.97.
Neiman Marcus John Richard Gold Branches Metal Art, Set of 4: $2,445
$5.99 for 5-pcs 5x7 inch Canvas Panels
$7.99 Bush Gerbe silk flower leaves
$7.99 for a can of Krylon Colormaxx paint+primer in the color Metallic Gold
$6 for three (3) clearance floral picks in the clearance aisle for $2 each
$7.99 for a thing of E-6000 glue
TOTAL: $35.96 + TAX. That's less than 40 bucks total! I saved $2,409.04 plus tax!!
If you don't have a pair of diagonal wire cutters at home, get one from Home Depot:
This YouTuber, Yoduvh Essentials, is my favorite person to teach you how to turn dollar store products and other materials into high-end furniture and art pieces!
KEEP READING: See the richest person in every state
Here are 50 of your favorite retail chains that no longer exist.