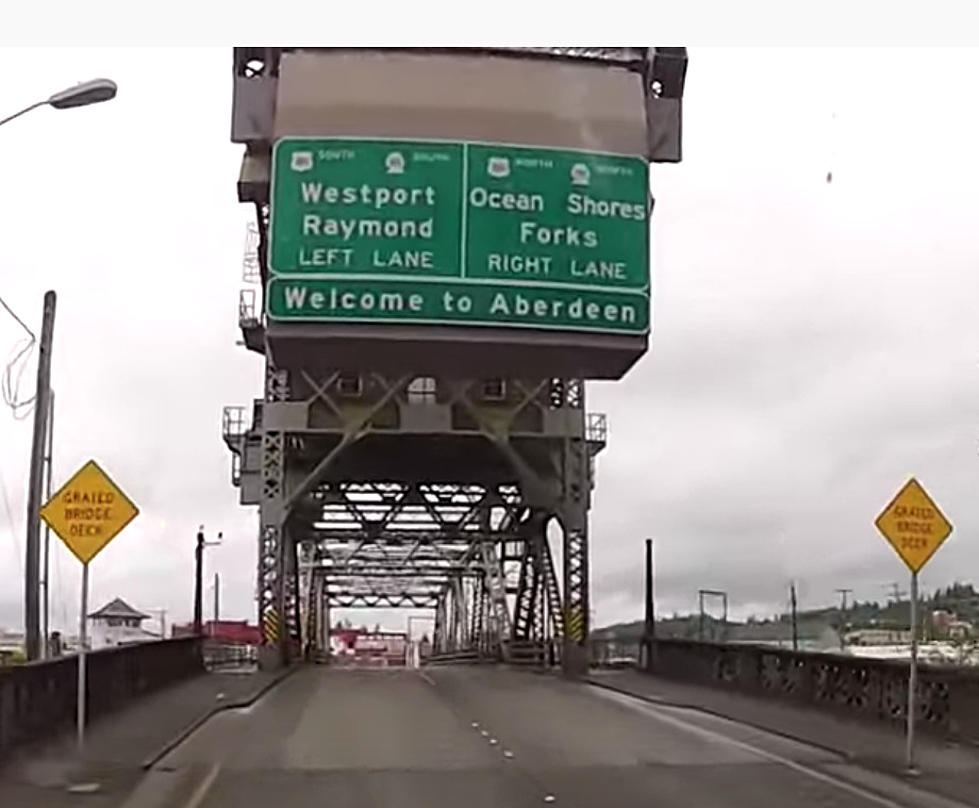 'Depressing' Washington Small Town Named 'Ugliest City" in the Entire State
MetalTeamster via YouTube
Aberdeen is reportedly the ugliest city in Washington State
Known as the "Gateway to the Olympic Peninsula", the beautiful city of Aberdeen, Washington, has developed a terrible reputation. Citings of an abundance of meth users and being the birthplace of Nirvana rockstar member, Kurt Cobain, it's not hard to imagine why the city is recognized for being "depressing". Aberdeen has also unfortunately been named the "ugliest" city in the entire state by travel.alot.com.
Finding Joy in the 'Ugliest' and Depressing City of Aberdeen, Washington
I like to find a spark of joy amidst depressing and traumatic things and situations so I am going to find at least four (4) things that people visiting Aberdeen should celebrate with some semblance of optimism.
Who wouldn't love to gaze upon a magnificent ship made from a replica from long ago? The Lady Washington was a ship that was involved in the American Revolutionary War in the late 1700s. The current replica was even featured in celebrated movies including Pirates of the Caribbean: The Curse of the Black Pearl, Star Trek: The Next Generation, and one of my favorite guilty pleasure TV shows from the mid-2000s, Once Upon a Time on ABC. You can even use the ship for passenger sailing.
2.
Gateway to Ocean Shores, WA
Ocean Shores, Washington, is a marvelous place to relax, unwind, get away from the troubles of your life, or maybe even figure some of your troubles out and leave them in the water. The gorgeous North Pacific Ocean awaits you in this tourist town. You can get there by passing through Aberdeen. It's a win-win!
3.
1 South Arbor Road, Aberdeen
I told you I would find the joy in Aberdeen, and it's right here at the Mermaid Museum! It's open every day (except for certain holidays) from 11 a.m. to 6 p.m. There's a gift shop, a tasting room for the 21+ crowd, outdoor art, and interactive exhibits. If you come to the museum in a mermaid costume, I wonder if they would let you in for a discount? Hmmm. If you visit the week of March 26th thru April 3rd, you can check out the MERMAID FESTIVAL!
4.
Kurt Cobain Memorial Park
Young St, Aberdeen
You can visit the gravesite of Cobain and reminisce on his turbulent, yet impactful life. There is a massive guitar that memorializes his skills on the strings.