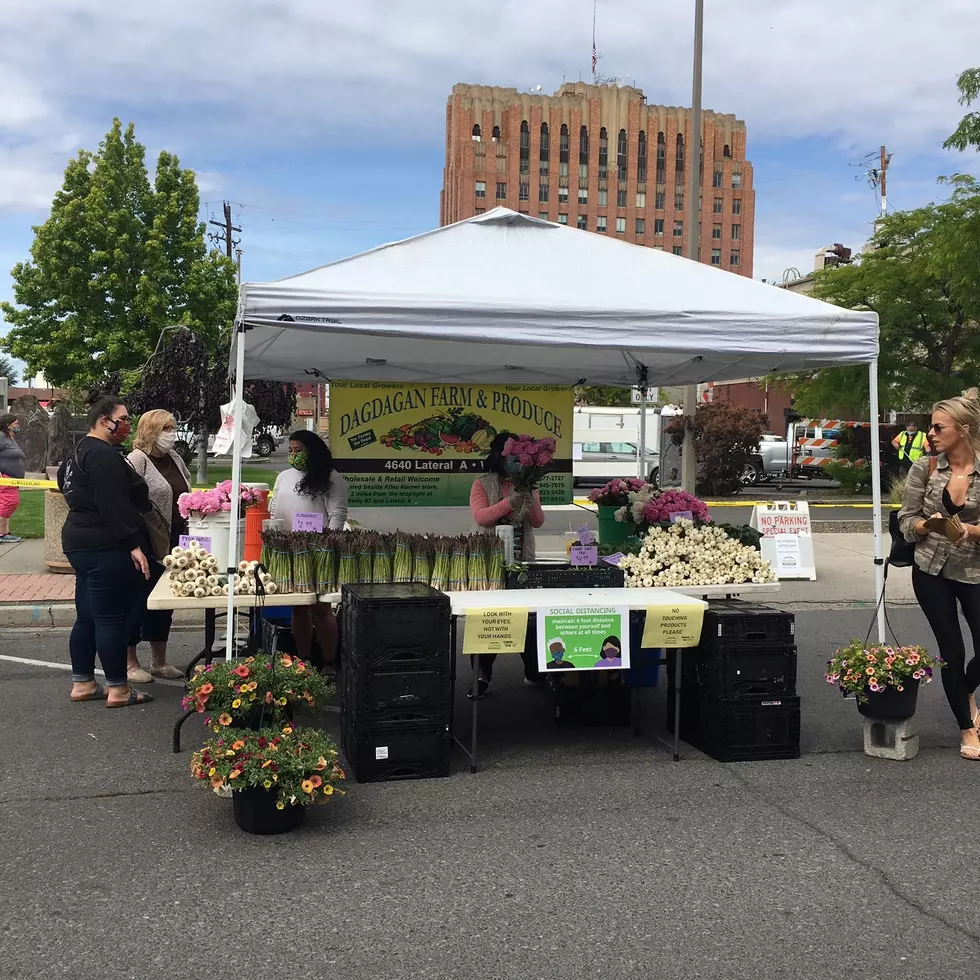 Yakima Downtown Farmer's Market: Only 3 More Weeks of Fresh!
pnwfoodphotog
The weekend is almost upon us and even though certain restrictions continue during the 'Season of COVID', there are still plenty of wonderfully fresh and delicious produce and food as well as craft items at the Yakima Downtown Farmer's Market.
I offer this early FALL update because, before you know it, those crisp November days will be here and the Farmer's Market for 2020 will be a distant memory. Some things about 2020, none of us will miss, but the farm-fresh-goodness, freshly baked bread, a hot cup of coffee, and everything we'll miss about the Market, need to be enjoyed over the next few weekends.
The Yakima Downtown Farmers Market wants you to know that due to COVID-19, the market season has been shortened by 4 weeks, running through October 11th.  Yikes! That's only three more weeks! The place to be Sunday from 9 AM to 1 PM downtown, is right in front of the historic Capitol Theater.
My wife and I routinely visit this market and I must give props to Yvette Lippert, Manager of the Downtown Yakima Farmers Market for doing such a great job in the face of these current challenges. Yvette says they:
"have worked closely with the Yakima Health District, The City of Yakima and the Washington State Farmers Market Association on protocols that will help keep our vendors, volunteers, staff and shoppers safe."
Each week, we pick up many of our usual 'must-haves' like Buhrmaster Bread, fresh veggies from Dagdagan Farms, and frankly, each week we find something new.
That's just scratching the surface, the nature of the produce business is - whatever is in season - you can enjoy - fresh.
Be safe and enjoy your weekend!
KEEP READING: See 25 natural ways to boost your immune system