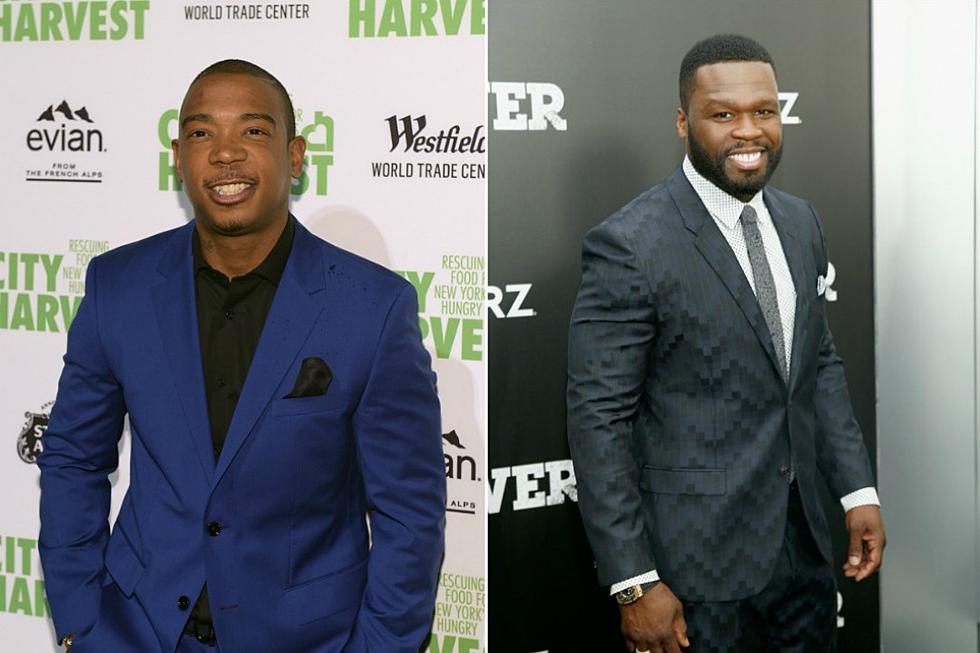 Twitter Reacts to Ja Rule Calling 50 Cent a "P***y"
Jason Kempin / Brian Ach, Getty Images (2)
It feels more like Jan. 19, 2003 than 2018. That was pretty much the consensus for rap fans who witnessed Ja Rule call 50 Cent a pussy on Friday morning (Jan. 19), helping to reignite their long-running, but mostly quiet feud.
Responding to some choice comments Fif made about their past feud during a recent interview ("I done put him to bed"), Ja Rule brought the action straight to Twitter. "Fun hip hop FACT: @50cent is PUSSY," Ja wrote, before going on to reference the time his Murder Inc entourage jumped 50 18 years ago.
"It's 2018 and Ja Rule tweeting 50 a pussy, I'm criiiiine," wrote one Twitter user.  "Ja Rule callin' 50 a pussy at 9am on Friday...look out for him announcing a new album/show/whatever by Monday," wrote another, implying Ja's simply using a beef with 50 for marketing purposes.
While the internet's first instinct was simply to laugh at the incident, at least a few folks took time to take an extended look back to appreciate the two rappers' apparent commitment to maintaining their feud, which has now stretched on for close to 20 years.
"Y'all can front on Ja Rule like he ain't run rap for a while, he had an amazing run," said another Twitter user. "I believe he's far from pussy. This 50 and Ja shit is a REAL BEEF. You new niggas beef for two weeks and all a nigga gotta do is shout you out on the gram and u over it. #20YearsOfBeefin 😭."
Peep Ja Rule's tweets and the internet's response to them in the gallery below.
See Twitter Reactions to Ja Rule Calling 50 Cent a "P***y"