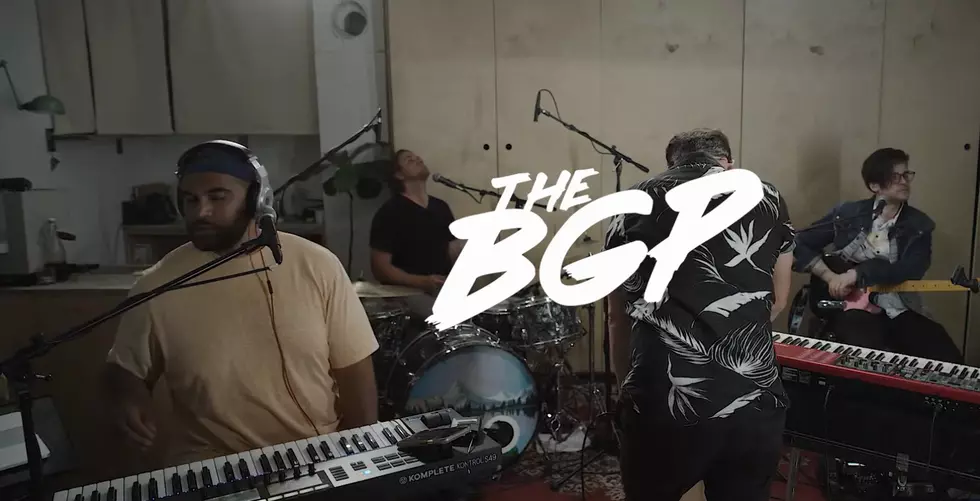 Win Ticket Codes to BGP Concert at The Seasons Performance Hall
The BGP via YouTube
Whatever plans you had for Thursday, March 18th from 7:30 p.m. to 9:00 p.m., go ahead and cancel them! You should instead schedule yourself to go to The BGP concert happening at The Seasons Performance Hall!
Now that things are starting to pick back up and reopen, The Seasons Performance Hall is beginning concerts with limited in-person seating. This venue is actually perfect for social distance concerts, pandemic or otherwise because of the seating with the old church pews.
Two of my favorite concerts of all time were experienced at The Seasons. The first was getting tickets to see Toots & The Maytals. I had never heard of them before but a friend recommended that I check them out. I was pregnant, alone, and broke. It had been a tough time for me during those days. Going to the Toots & The Maytals concert brightened up my day! I remember feeling my baby kick with the rhythm of the steel drums echoing throughout The Seasons building. The mood was fun, festive, and nothing but positive vibes!
My second favorite concert at The Seasons of all time was the Macklemore "Camping Tour". Our Townsquare Media station, 1073 KFFM, was a sponsor of the event, and I was one of the key point people to help our listeners get access to a "Meet & Greet" autograph session with Macklemore. I bought one of my BFF's tickets to the show for her early birthday present. The show sold out almost immediately, and it was such a great concert.
I said all of these things to say that going to a concert at The Seasons is incredibly appealing, especially as we slowly but surely come out of the pandemic. Going to the show or watching it from the comfort of your home will brighten up your day and give you a boost of happiness that you have been missing!
The BGP is a popular band throughout spots in the Northwest, and they give a blend of smooth R&B with a unique retro vibe. They were contestants on America's Got Talent not once but TWICE, that's how great they are!
"The BGP--Merging the classic tones of Mic Fleetwood and Michael McD with a modern digital aesthetic." - The Seasons Performance Hall, Yakima
You can win a free code to watch the concert beginning Monday, March 8th! All you have to do is first download the MEGA 99-3 app to your smartphone and sign up for "ALERTS". Then wake up in the morning and listen to "Reesha on the Radio in Your Mega Mornings" at 7:20 and 8:20 for your details to win!
Tickets are $10-50, so if you want to go ahead and buy yours now, click here to get 'em! If you are a student or a senior, you get to attend the concert for FREE!
This event is part of The Seasons Performance Hall's Spring Chinook Fest Series.
The 40 Best Cover Songs by Rock Bands
Coronavirus Pandemic: Which Tours and Festivals Are Canceled (and Not)?