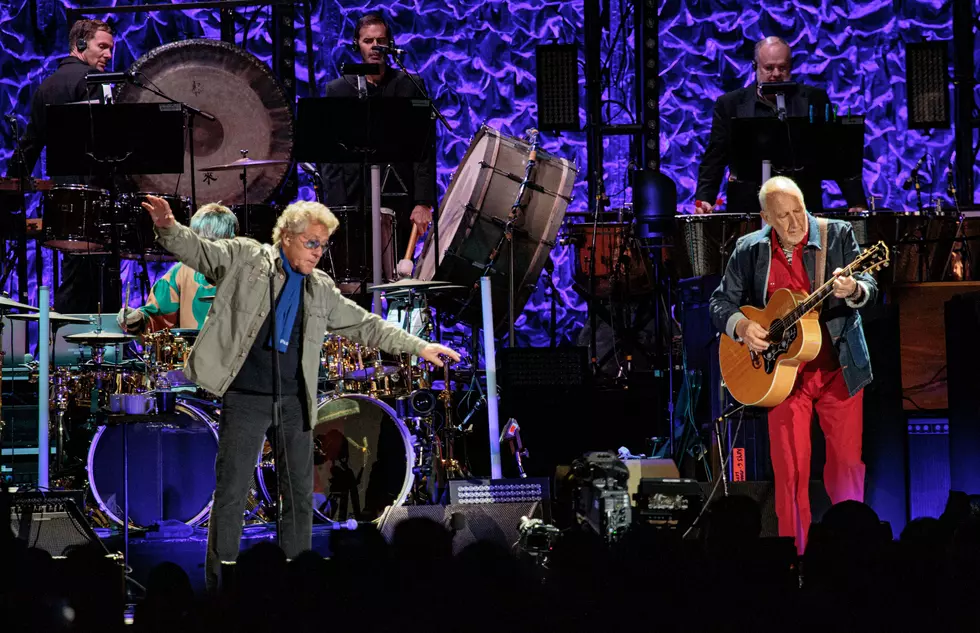 The Who Moves On To T-Mobile Park in Seattle [PHOTOS]
Xander Deccio/Deccio Creative
Legendary Brit rockers The Who brought their Moving On tour to Seattle's T-Mobile Park on Saturday in what may be one of the busiest weekends in the SODO District.
Former Oasis frontman Liam Gallagher opened things up.
Who frontman Roger Daltry and guitarist Pete Townshend didn't disappoint the thousands of fans who braved the cold weather and precipitation -- and it showed that they haven't lost a step. What made this show even more special was the fact that the band is bringing on a different orchestra for each stop.
Fans were treated to a playlist of Who classics from their earlier stuff -- to fan favorites from "Tommy" and "Quadrophenia."
Mother Nature made her presence known with cold temperatures and a downpour of rain from time to time, but that didn't stop the thousands in attendance from enjoying Saturday's show. The Who also has no plans to stop performing anytime soon.
Here's a recap of what you missed if you were not able to make it Saturday.
The Who w/ Liam Gallagher at T-Mobile Park -- Seattle, WA -- 10/19/2019