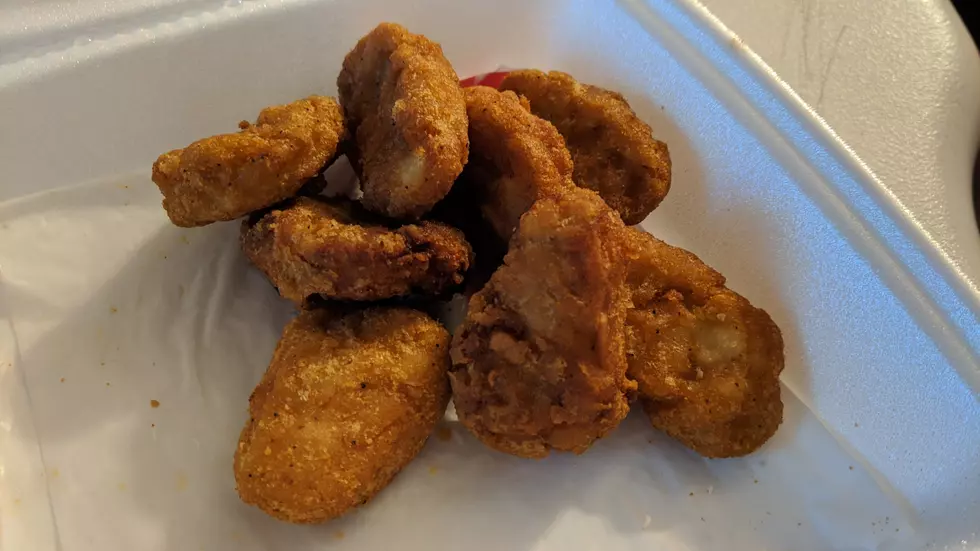 The Best Chicken Nuggets in Yakima are Found in an Unlikely Place
Townsquare Media, John Riggs
When in doubt, get the chicken nuggets. I think kids love'em as they're low maintenance and don't need utensils. You know exactly what you're getting when you order chicken nuggets from any establishment. Little fried processed chicken pieces. You order a burger and you may not know what you're getting and what's all on it. That could mean bad news if your kids are picky eaters. Well, I'm here to tell you I found my favorite chicken nuggets in Yakima and it wasn't at a place I would expect to find them.

We have some of the best Mexican food in the United States right here in Yakima. Sometimes for the sake of convenience I'll just hit up the Taqueria El Rinconsito on 3rd and Nob Hill. They have drive-thru service and the menu outside shows photos of everything so you know exactly what you're getting it. I don't have a personal favorite, I usually get something different every time. I have a daughter, however, who doesn't like trying anything new. To give you an idea, we'll go to Red Lobster and she'll order the mac 'n cheese.
I stopped by not too long ago, got stuff for us and went over everything they had with my daughter. Keep in mind this place has legit tacos, enchiladas, quesadillas (which are also a fan favorite of kids) but she saw they had chicken nuggets there. It was cheap so I didn't mind.
Fast-forward to later when we were home, she couldn't finish them all and had one left. Instead of letting it go to waste I popped it in my mouth. I'm here to tell you, after all the chicken nuggets I ate when I was a kid from popular fast food places, the chicken nuggets at El Rinconsito blew all of them out of the water.
I can't explain why. Not sure if it's the oil they fry them in or they're sourced from somewhere else (or both) but these were some high quality chicken nuggets that, if your kids love them or even you yourself, they're worth checking out. They're on the kid's menu and were about $6 (which includes fries and a drink), I don't remember the price off the top of my head, however for your kids or even yourself it's totally worth it.
The next time we went through the drive through I ordered an extra set of chicken nuggets as a 'just in case' for my kids.
Gallery — Every Movie Theater Candy, Ranked: