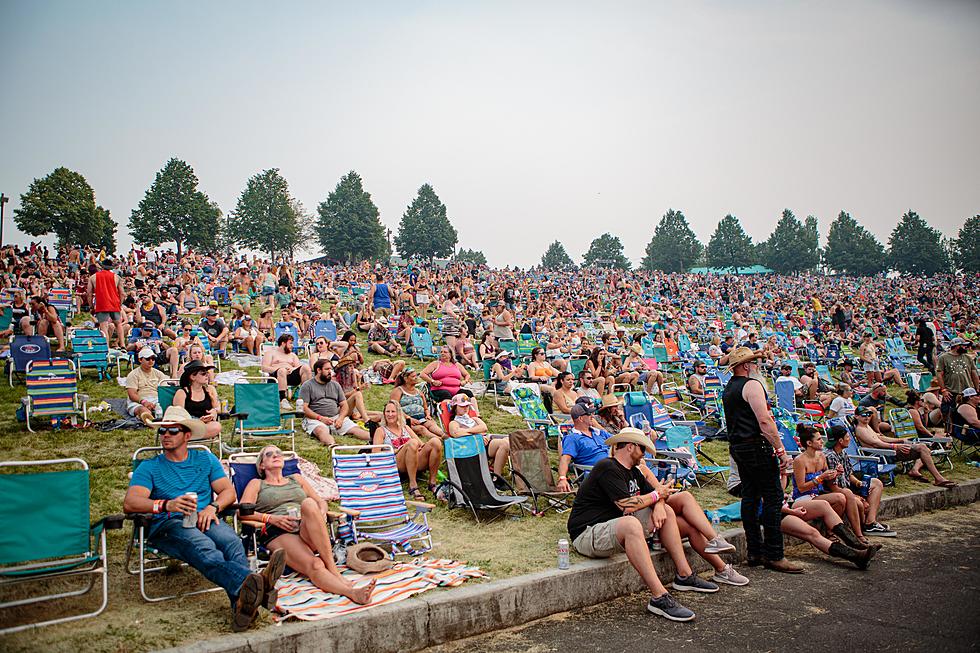 The 5 Things You'll Need to Survive Watershed This Summer
Xander Deccio/Deccio Creative
Watershed is one of those bucket list items where you get to see the gorgeous view of the Gorge and listen to some of the best acts in Country music today. If you were lucky enough to get your tickets you've already gotten over one of the hurdles, but there are a few more you wanna be prepared for.
Having gone to Watershed more than once we've learned some lessons when it comes to being prepared. People like to doubt the Washington heat and the long festival and end up wishing they could go home. However, with our list, you'll be wishing there were more days for you to enjoy when it's all over.
Here's a list of five things you'll wanna have with you this year at Watershed.
5.) Camel Bag
A camel bag is a backpack that's completely filled with water, this will save your butt when you least expect it. Being in the heat all day and trying to work your way thru crowds is thirsty work and the last thing you want is to drop from exhaustion and dehydration. So invest in a camel bag, you won't be able to bring it into the venue full but once you're inside find the nearest hydration station and fill it up. You'll thank yourself in the long run.
4.) Portable Air Mattress
If you're planning on camping out for the multi-day event you're gonna wanna be comfortable when ya sleep, running on 4 hours of sleep during a three-day festival you're gonna be miserable. A tent will go a long way but sleeping on the hard ground could mess up your whole sleep schedule if the partying doesn't. Having one of those portable air mattresses that can be plugged into the cigarette lighter of your car will promise you a much nicer night of sleep so you're ready for the next day.
3.) Extra clothes
The strangest things happen at Watershed, the last thing you wanna deal with is walking around in a nasty shirt or a ruined pair of shorts, so keep some extra clothes you wouldn't bring packed up and ready to be swapped out. Of course, you could always hit the merch booth but if you're not budgeting for it you could end up begging friends for gas money.
2.) Comfy Shoes
Everyone and their mother shows up in a stylish pair of cowboy boots which sounds great when you're living that country lifestyle, but by the end of the day, your feet are gonna hurt in places you didn't know possible. You're better off grabbing a comfortable pair of sneakers that will save your feet after being on them for 12 hours straight. Granted Crocs are pretty country and I don't think anyone would be making fun of you for rocking the Luke Comb Crocs.
1.) A Portable Battery Pack
If you're planning on getting a lot of pictures and video from the 3-day event you're gonna want a battery pack to make sure you don't miss out because your phone dies. Even if you're not on your phone the heat is enough to drain your battery even when you're not on it. Powering off and on could cause you to lose that moment you were trying to capture, so instead get your phone charged up the day before and keep a portable battery pack on hand and ready to go.
ALSO: See Inside Garth Brooks and Trisha Yearwood's Malibu Beach House:
Celebrity Couples Who Got Engaged in 2018