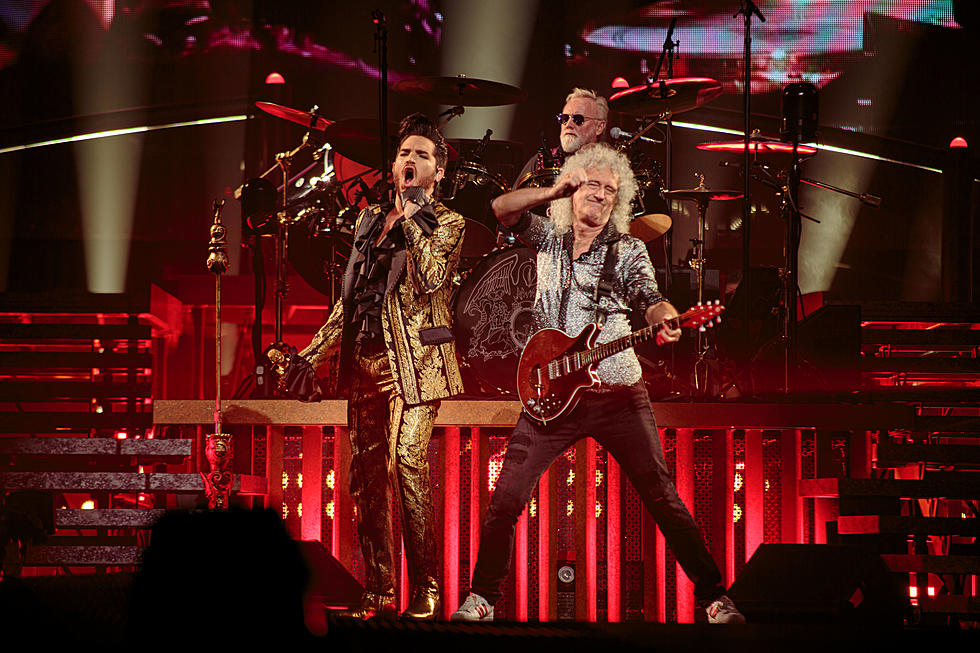 Queen + Adam Lambert Rocked the Tacoma Dome [PHOTOS]
Xander Deccio/Deccio Creative
Queen + Adam Lambert @ Tacoma Dome, Tacoma, WA July 12th, 2019
Legendary rock band Queen -- with "American Idol" Season 9 runner-up Adam Lambert fronting for the late Freddy Mercury -- made its triumphant return to the Pacific Northwest on Friday night at the Tacoma Dome, marking the band's first stop in the United States.
Fresh off the success of their biopic Bohemian Rhapsody, (which also netted a few awards along the way) the Tacoma show sold out minutes after tickets went on sale earlier this year -- and fans from all over the state packed the Tacoma Dome to see a once-in-a-lifetime performance. Guitarist Brian May sounded phenomenal and  Lambert worked wonders filling in as lead singer for Mercury, who passed away in 1991.
If you weren't able to make it to the show on Friday, here's a recap of what you missed!
1. Innuendo
2. Now I'm Here
3. Seven Seas of Rhye
4. Keep Yourself Alive
5. Hammer to Fall
6. Killer Queen
7. Don't Stop Me Now
8. In The Lap of Gods... Revisited
9. Somebody to Love
10. The Show Must Go On
11. I'm In Love With My Car
12. Bicycle Race
13. Fat Bottomed Girls
14. Machines (Or 'Back to Humans')
15. Radio Ga Ga
16. Love of My Life
17. '39
18. Doing All Right
19. Crazy Little Thing Called Love
20. Under Pressure
21. I Want to Break Free
22. You Take My Breath Away
23. Who Want's to Live Forever
24. Last Horizon
25. Tie Your Mother Down (short version)
26. Dragon Attack
27. Another One Bites the Dust
28. I Want It All
29. Bohemian Rhapsody
Ay-Oh (Freddie Mercury appeared on screen)
We Will Rock You
We Are The Champions
God Save The Queen
Heroes (David Bowie cover)