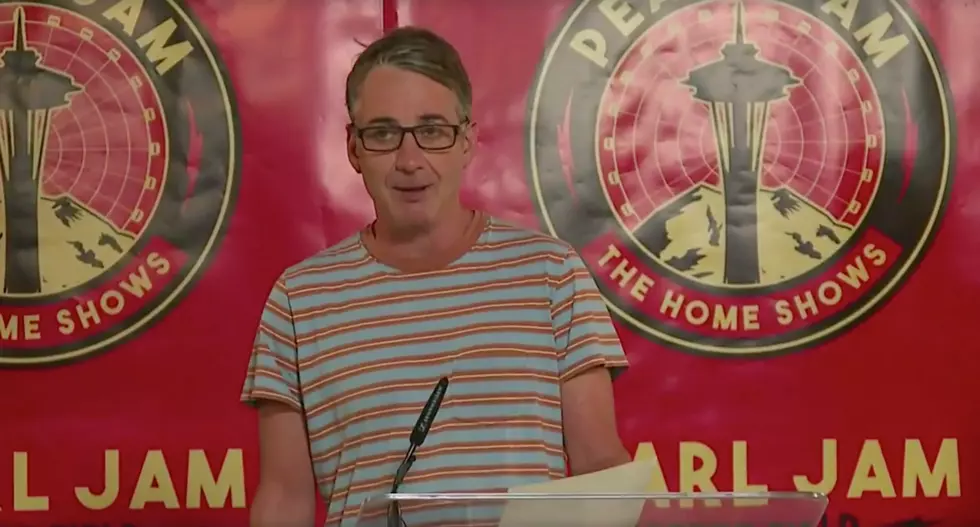 Pearl Jam's Stone Gossard Pimps New Washington State Covid App
Stone Gossard speaks at press conference to end homelessness
"WA Notify is free exposure tool that can be enabled in iPhone settings, or downloaded as an app from the Google Play Store for Android phones here: https://bit.ly/3g3jBvH. Users can opt out at any time. Once voluntarily activated, phones with WA Notify use Bluetooth technology to exchange random codes with the phones of other users they are near. It does this without revealing a user's identity or location. Users who test positive for COVID-19 can enter a verification code provided by public health into WA Notify, so that other users who have been near them within the last 14 days can be anonymously alerted and take appropriate action.
To learn more:
Visit WANotify.org to see how easy it is to add WA Notify to your smartphone
Visit coronavirus.wa.gov to find more COVID-19 information and resources."
In the video (see: below) Gossard demonstrates how to access and enable the free exposure notification tool, which works through smartphones to alert users if they may have been exposed to COVID-19.
WA Notify is completely private and doesn't know or track who you are or where you go. It uses privacy-preserving technology jointly developed by Google and Apple and works without collecting or revealing any location or personal data.
Since launching on Nov. 30, nearly 1.4M residents statewide have enabled the tool.
For the latest news on the coronavirus here in the Yakima Valley and state of Washington, opt-in for our "Alerts" via our free mobile app!
Enter your number to get our free mobile app
Rock on! m/ m/
Todd E. Lyons, Esquire
READ MORE: 10 free apps to help you get fit in our new normal