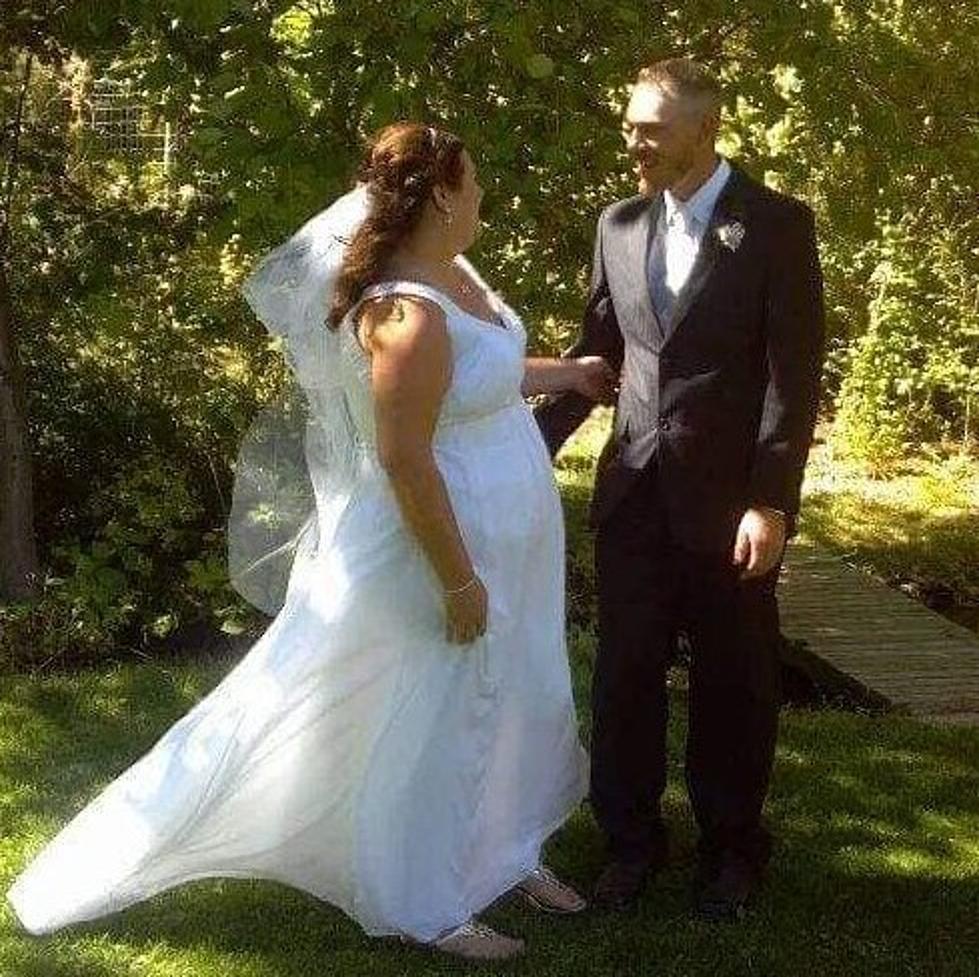 Need Some Relationship Advice? 9 Years in I've Got One Thought
The first look
Today is my 9th wedding anniversary!
The amount I've grown since the day I walked down the aisle is pretty wild. That girl would not recognize the Woman I am today. I bet you could say the same for yourself and even your partner.
If I could impart one piece of advice to you it would be. Work on yourself.
As you get older and your relationship blooms you will begin to mirror your partner in certain ways. You'll pick up habits and drop others. Family and friends will come and go as you grow and deal with life's mishaps. You're a team and to be the best at your position you need to know who you really are, what you really want, and that comes with time and practice. Meditating or journaling, listening to audiobooks, or going on runs. Whatever that thing is that you LOVE will help you decompress. If your partner doesn't want to do it with you, that's ok. You have your likes and they have theirs. Don't stop doing the things you love because of your partner. Also if you notice your partner lights up at certain things that you don't understand. That is ok. Make a mental note of those things so you can treat them to THEIR favorite thing. Being mindful and aware is important. You're gonna need it when you're in the thick of it. As time moves on you are going to change and your partner will too. It's super important to let go of the past and start dating this new person.
DO NOT LOOK FOR IT OUTSIDE of YOUR MARRIAGE
It's a death sentence unless you are willing to put the work in on both sides to heal and rebuild trust.
This morning the words to my husband seem to flow out of me so I figured I would share with not only him but you as well in hopes that it sparks a reminder in you to be the best you can be, all the time for yourself and for your love.
A Note to My Husband
I saw you in the courtyard in high school and I was hooked.
Anytime I got the chance I tried to make you laugh so I could see your handsome smile.
My way of flirting was willing a future marriage in our senior wills.
Years later I got the chance to swing by and catch up with your family and I worked really hard to look as cute as I could while playing it cool.
I shook your hand after seeing you and we laughed at how awkward that was and gave each other a hug.
Our first kiss was in the parking lot at Jackson's and we haven't stopped kissing since.
Today, 9 years ago, we got married and it's been one of the best decisions of my life.
I married a partner that fights for us fiercely and loves so hard.
We've been through the best and worst of times and I finally get what they say about leveling up in a relationship.
Love takes work but I wouldn't want to share the rewards of that with anyone else.
We aren't the same people we were the day we said, "I Do."
We are better versions of ourselves and I feel blessed that I get to keep meeting and falling in love with the maturing versions.
You still give me butterflies when I see you and I want nothing but your happiness and to see that smile.
Thank you for being my husband, my best-friend and my confidant.
For caring and loving me so much. You've shown me what loving someone unconditionally really means.
How fun as we enter year 9 of our marriage.
You're simply the best and I love you with all my heart.
Hit the Road with Your Love
READ ON: See the States Where People Live the Longest
Read on to learn the average life expectancy in each state.
What Are the Signature Drinks From Every State?
KEEP READING: Here are the best places to retire in America