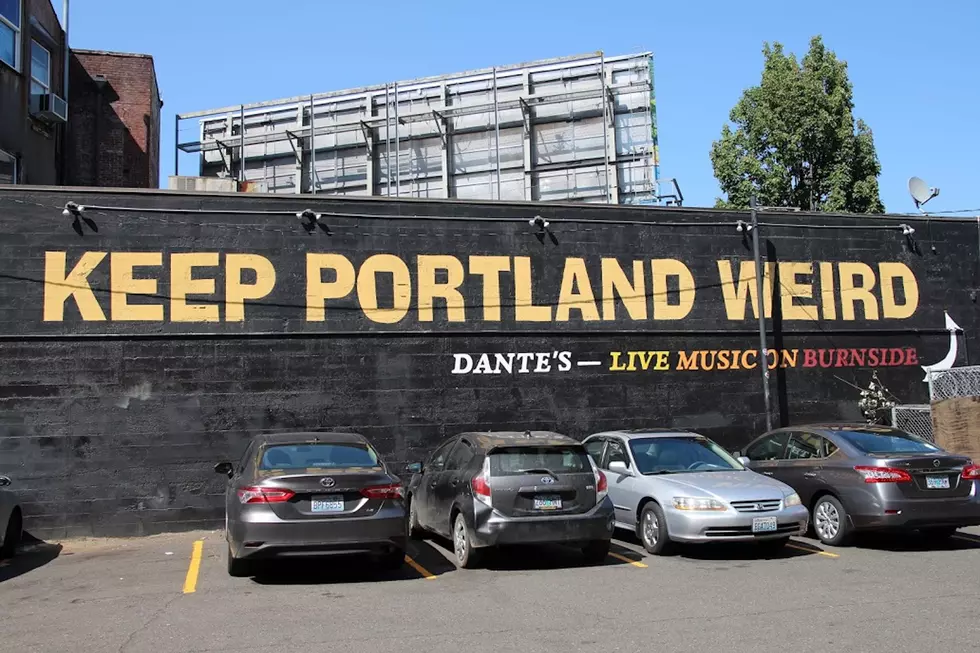 10 Things You Need to Know Before You Move to Portland Oregon
Janne Simoes on Unsplash
WELCOME TO PORTLANDIA…
Have you been thinking about relocating to Portland, Ore.? What are some things you need to know before you move to Portland? There are many things to love about living in a big city the Pacific Northwest. Even though it seems more people are moving out of Portland, Ore., than there are moving in, enter new droves of Millennials, Stage Right.
Recent media reports note that residents in the states of Idaho, Montana, California, and Washington are moving to Oregon, but it also appears that Millennials from all over the country are especially seeking out Portland, Ore., to be their new home.
1 . IS PORTLAND, OREGON A GOOD PLACE TO LIVE?
Portland is a FUN place to live! The people are weird, the food is phenomenal, and the city has a unique vibe that you don't feel anywhere else.
2 . WHAT IS THE WEATHER LIKE IN PORTLAND?
Expect rain. Lots of rain. There are certain times of the year in spring and summer where it is dry, warm, and sunny, though.
3 . IS PORTLAND, OREGON AN EXPENSIVE PLACE TO LIVE?
It can be expensive to live in Portland. The rows of tents and tarps of the unhoused is proof that finding affordable housing is a city-wide systemic issue. There are ways that newbies moving to Portland can cut costs and save some money, like finding a roommate(s) or living on the outskirts of town.
4 . WHAT IS THE PUBLIC TRANSPORTATION SYSTEM IN PORTLAND?
A cheap way to get around Portland is to use the public transportation available from Trimet. The Max Rail is a popular way to get around neighborhoods in Portland. It costs $5 for an all-day pass or $2.50 for 2 ½ hours. Kids can ride the Max for $2.50 for an all day pass and $1.25 for 2 ½ hours.
"MAX (Metropolitan Area Express) Light Rail connects Portland City Center with Beaverton, Clackamas, Gresham, Hillsboro, Milwaukie, North/Northeast Portland and Portland International Airport." - Trimet.org
5 . AVERAGE COST OF RENT
If you are seeking a 1-bedroom apartment in Portland, the estimated average cost of monthly rent is around $1,800. We found some that are decent yet way cheaper! Some apartments in Portland will cover the cost of water, sewage, and garbage. If you're very lucky, your apartment will have either its own washer and dryer in the unit or a laundry facility on site.
6 . COST OF GROCERIES
If you live in Portland, you will be tempted to eat out all the time because the restaurants are second to none, or you will shop for groceries. Expect to pay premium prices for groceries at most major chain grocers like Whole Foods and Safeway, but you might find more affordable grocery prices at places like Winco, Grocery Outlet, H Mart, and in some cases, Trader Joe's.
7 . COST OF RECREATION ACTIVITIES
If you live in Portland, you are very lucky. You will get opportunities to go to concerts and events headlined by major and minor celebrities and artists. Portland also has some incredibly fun places to go for recreation, hiking, sightseeing, and the arts. Playdate PDX is a great place to take young kids whilst the adults enjoy some adult beverages and food. Escape Rooms PDX is a fun place to go as well, especially in the Portlandia Escape Room that is based off the TV show, Portlandia.
8. WHAT SALARY DO YOU NEED TO LIVE IN PORTLAND?
Apartmentlist.com recommends an estimated annual salary of at least $52,000 will allow you to afford living comfortably in Portland.
9 . WHAT ARE THE NEIGHBORHOODS OF PORTLAND?
There are six main (6) quadrants of the city of Portland: North, Northeast, Northwest, South, Southeast and Southwest. Click here to learn more about the 90 different Portland neighborhoods that compose these six quadrants.
10 . DON'T PUMP YOUR OWN GAS!
It is illegal to pump your own gas in the state of Oregon.
If you are making the brave decision to move to Portland, we hope your relocation is easy and affordable, and may you enjoy a happy and fun new chapter in your life!
Got a news tip? Email us here.
MORE TO READ
KEEP READING: See 25 natural ways to boost your immune system
KEEP READING: 15 Natural Ways to Improve Your Sleep
Goosebumps and other bodily reactions, explained
LOOK: Here's where people in every state are moving to most
LOOK: Here is the richest town in each state
Just saying the names of these towns immediately conjures up images of grand mansions, luxury cars, and ritzy restaurants. Read on to see which town in your home state took the title of the richest location and which place had the highest median income in the country. Who knows—your hometown might even be on this list.