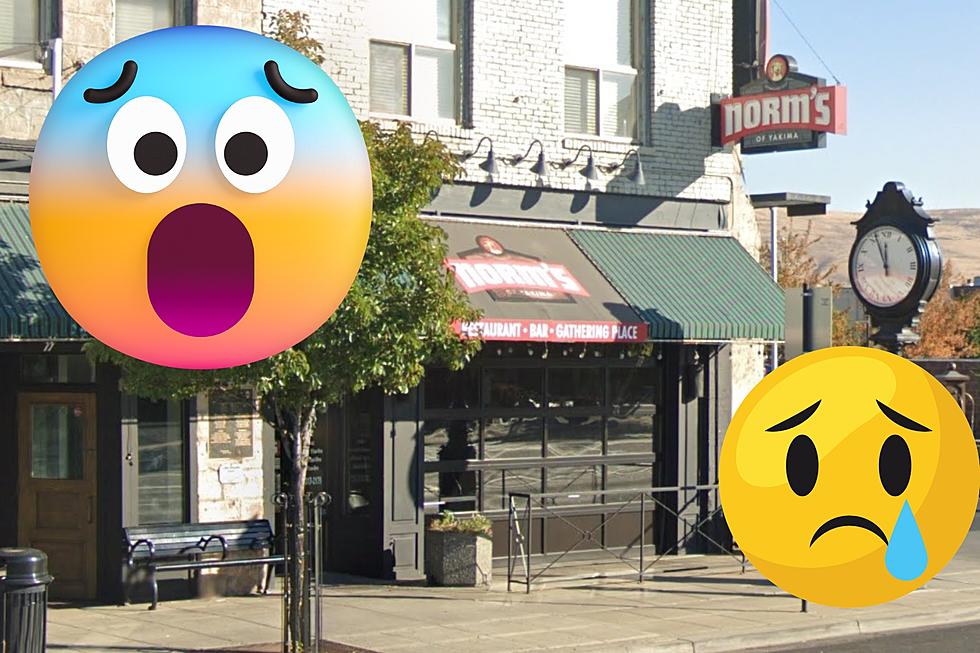 Last Call? Norm's of Yakima Is Going Out Of Business!
Google Maps/Canva
Man, it's a one, two punch! We heard about H&H Furniture is liquidating and shutting down, now it looks like another local business in Yakima is shutting its doors and closing up shop. This one really hurts because it is one of the cooler places to grab a bite and a drink in downtown Yakima. A place that was really laid back, nice, casual with indoor and outdoor seating. Not just a bar, or a restaurant, but a place you could go and just hang out in.
Norm's of Yakima (5 North Front Street) announced yesterday afternoon (via their Social Media) that they would be closing its doors. The language that was used, does give some hope that the establishment might be back one day. We can cross our fingers and hope.
"We sadly are announcing that Norm's is closed for the unforeseeable future. We tried our best but that wasn't enough." – Norm's of Yakima
Norm's was opened in 2017, and was one of the many businesses that was hit hard through the pandemic and rough economic times. They give credit to being able to be open this whole time to their patrons.
"We can't express our appreciation to everyone that has supported us, rooted for us & helped us through this. We are grateful for the many friendships we have made with so many of you." – Norm's of Yakima

 
As far as what is in store for the building or any hopeful future that Norm's might have, all we do know is that the owners plan a lot of family time.
"Time to focus on our 4 kids & rebuilding our future. Stay kind Yakima." – Norm's of Yakima
LOOK: Best Beers From Every State
To find the best beer in each state and Washington D.C., Stacker
analyzed January 2020 data from BeerAdvocate
, a website that gathers user scores for beer in real-time. BeerAdvocate makes its determinations by compiling consumer ratings for all 50 states and Washington D.C. and applying a weighted rank to each. The weighted rank pulls the beer toward the list's average based on the number of ratings it has and aims to allow lesser-known beers to increase in rank. Only beers with at least 10 rankings to be considered; we took it a step further to only include beers with at least 100 user rankings in our gallery. Keep reading to find out what the best beer is in each of the 50 states and Washington D.C.
What Are the Signature Drinks From Every State?
Got a news tip? Email us here.
TRENDING NOW: