30 Cities In Washington State That Can Sound Dirty
Canva
I'm immature. It's weird that I'm proud of that fact. My wife once told my family how I had the sense of humor of a 13 year old. After that, I asked if she wanted me to show her a magic trick. Boy was she surprised! I can find humor in damn near anything, especially inappropriate humor. So it should come to no surprise that I was quite amused when I started skimming a Washington state map.
Here's A List of Cities & Towns in Washington that have Names That Can Sound Dirty
Asotin (Asotin County) - That's what the Tin Woodsman from Wizard of Oz sits on.
Bothell (King Snohomish County) - I thought that city was a Brothel capital.
Cashmere (Chelan County) - Just sounds like a red necked ATM.
Clyde Hill (King County) - Because Benny Hill wasn't born yet.

Giphy.com
Cosmopolis (Grays Harbor County) - Love the drink!
Davenport (Lincoln County) - A hole, only for Daven's.
Dayton (Columbia County) - When you're fatter at noon.
DuPont (Pierce County) - The city that you can't put in the microwave.
Edgewood (Pierce County) - Really sharp junk.
Gig Harbor (Pierce County) - Cool place to jam!

Giphy.com
Harrington (Lincoln County) - Fuzzy and chubby.
Humptulips (Grays Harbor County) - Too easy.
Kenmore (King County) - Who doesn't need more Ken's?
Kennewick (Benton County) - The part of Ken, that you light on fire.
Kittitas (Kittitas County) - Kitten butt.
La Center (Clark County) - The city of La Center… of what?
Lake Forest Park (King County) - Pick one! Are you a lake or a forest?
Nooksack! (Whatcom County) - HA HA HA HA HA HA
Pullman (Whitman County) - Perfect name for a college town. Once again, I'm
having magic trick thoughts.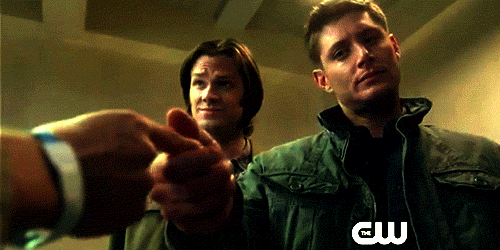 Giphy.com
Ritzville (Adams County) - Best town filled with crackers ever!
Sammamish (King County) - Sounds delicious & sexy! Enough said!
Sedro-Woolley (Skagit County) - A mammoth's junk.
Snoqualmie (King County) - Said really fast, it can sound like an indecent proposal.
Stanwood (Snohomish County) - I have a friend named Stan, this town makes him smile.
Sunnyside (Yakima County) - In school we use to sing "Sunnyside, Sunnyside. Do you want to see my sunny side?"
Tumwater (Thurston County) - Back in my day, we called that Alka-Seltzer.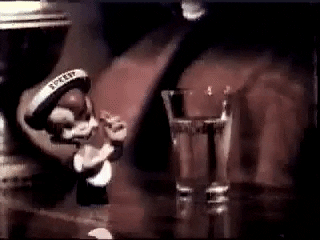 Giphy.com
Union Gap (Yakima County) - Oxy Moron.
Vancouver (Clark County) - Barley even knew her!
Washougal (Clark County) - What needs to happen before you take your wife out on a date.
Woodland (Cowlitz Clark County) - A Viagra theme park.
Yelm (Thurston County) - It's like Yelp, for manly men.
This was meant in all good fun! I have been to each of these places and they are all beautiful in their own way. If you've taken offense with any of these, stop. Ask yourself what's really going on in your life that is upsetting you. You're not in it alone and people care for you. You'll be okay!
MORE TO READ:
5 Beloved Fan Favorite Movies That Were Filmed in Washington State
If you live in or have visited Washington state, then you may be surprised to learn that many iconic movies have been filmed right here. Here are 5 of our favorites:
These Are a Few of Washington's Favorite Things
To live in Washington is to live by its culture, whatever that means. Compiling many studies and all the data you could never want to review, we created a list of Washington's favorite things.