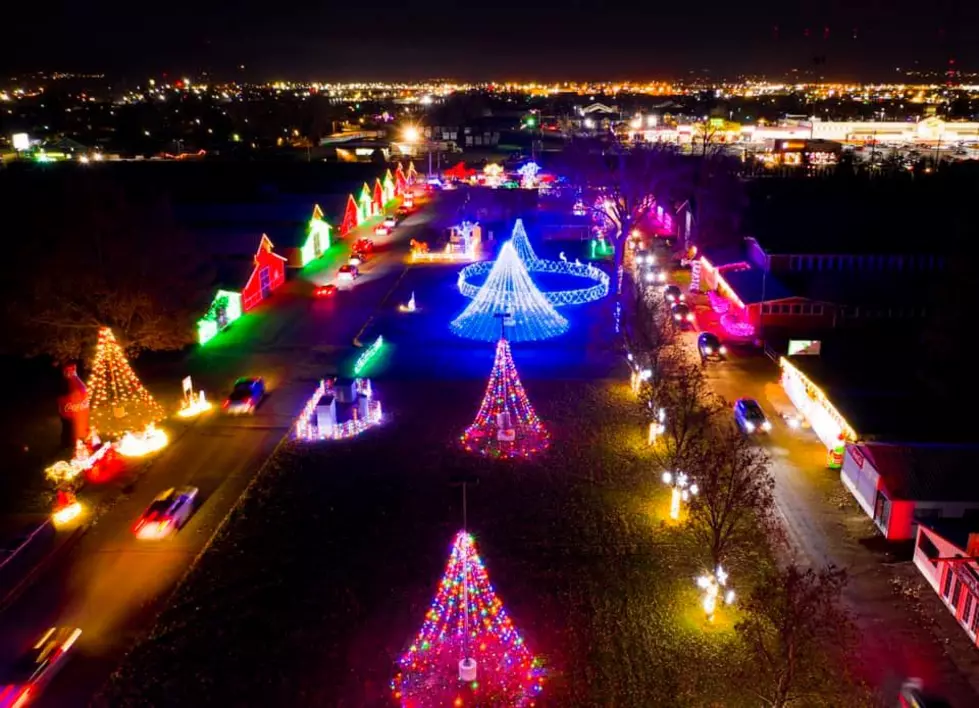 Holiday Light Fest Returns to State Fair Park – Your Chance to Win Tickets!
Credit: Sean Davido, Clem See, Angel Madrigal, and Jeremiah Urlacher from YV-Tech's drone class
It's back Yakima! Central Washington State Fair's 2nd Annual Holiday Drive-Thru Light Fest!
November 27th through December 4th.
The State Fair Park Fairgrounds have been transformed into a drive-thru Holiday Light Fest experience - featuring festive and fun holiday-themed scenes, with nearly 20 miles of lights illuminating buildings and trees. New Displays, food options and miles of lights added this year. Get lost in the magic, fun, and enchantment that only the holiday season can provide.
The 2nd Annual Drive-Through Holiday Light Fest - a festive, safe, drive-thru holiday experience with your family and friends!
Listen for your chance to win tickets for a free carload of fun!
Tap the station app for details! (Download the app here.)
- Townsquare Media Staff
LOOK: 15 Unconventional Christmas Albums From the Past 50 Years