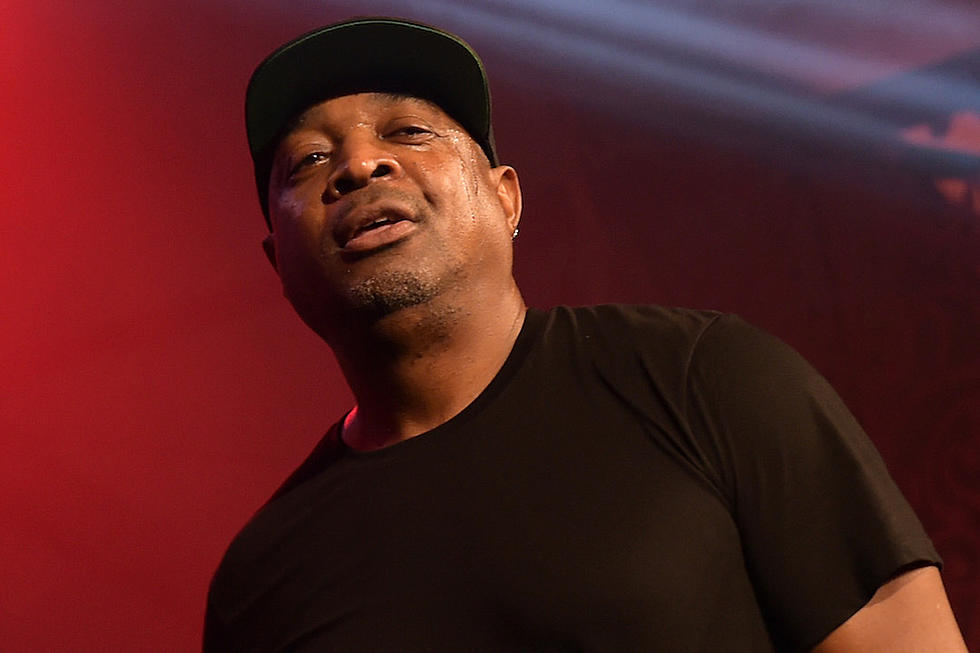 Public Enemy's Chuck D Announces New 'Celebration of Ignorance' Solo Album
Jason Kempin, Getty Images
Public Enemy legend Chuck D is set to release his fourth solo album, entitled Celebration of Ignorance, this fall.
"With Jahi @HipHopEducate on 7.25.2018 the working on Mistachuck album," the Rhyme Animal tweeted. Jahi, an Oakland-based rapper, fronts PE 2.0, which has been anointed as the "new generation" successor of Public Enemy by Chuck D himself. Jahi released his Nation Builder EP earlier this year.
Celebration of Ignorance might not be the only album Chuck D releases in 2018. Last month Prophets of Rage released a new song entitled "Heart Afire," and announced that they had completed work on their sophomore album. They have yet to announce a title, release date or any further details for that album.
The group's planned upcoming support slot on the End of the World Tour with Avenged Sevenfold was recently cancelled due to the latter's lead singer, M. Shadows, catching a viral infection.
There's no word on album art, track list or official producers for Celebration of Ignorance, nor has Chuck D confirmed any guest features. Keep watching this space!