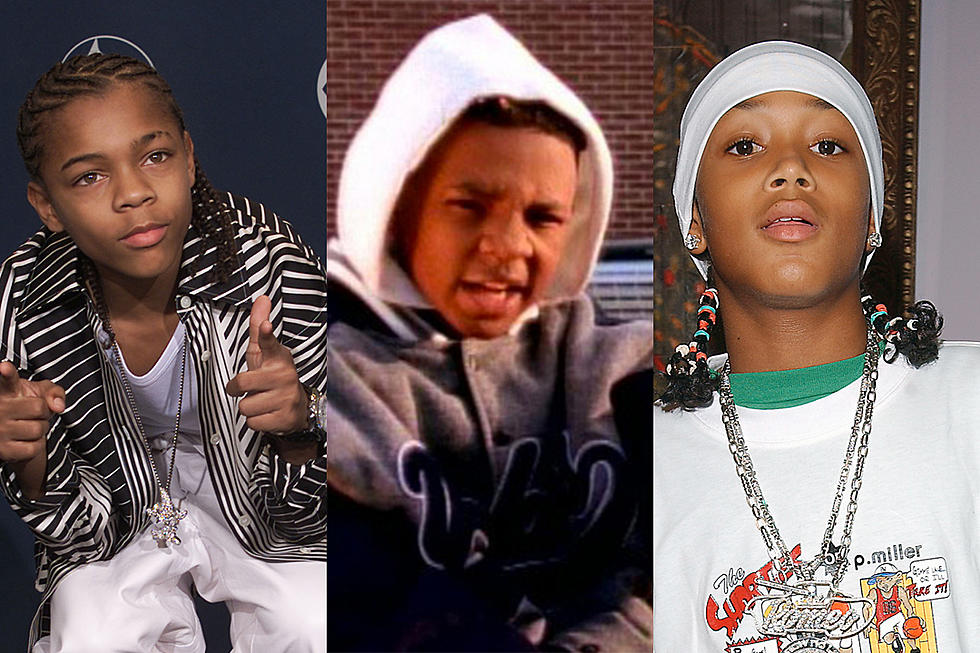 14 Cute Child Rappers Over the Years
Scott Gries / YouTube / Frank Micelotta, Getty Images
What were you doing at 10 years old? Losing the last of your baby teeth? Maybe learning to ride a bike for the first time? Well, for kids by the name of Lil Bow Wow, P-Nut, A+ and more, they were recording their first rap videos and signing autographs. The rap game is tough; it's definitely not for the faint of heart. However, some kids not only know how to write and perform rhymes, they know how to navigate the business of hip-hop. Whether the kid has a passion for the stage, a curiosity for writing music or a stage parent determined to make them a star, there have been plenty of successful child acts throughout hip-hop history.
Back in the early 1990s, preteen duo Kriss Kross took hip-hop by storm seemingly out of nowhere. Made up of Christopher "Mac Daddy" Kelly and Christopher "Daddy Mac" Smith, the cute lil Christophers struck radio gold with their infectious debut single, "Jump," in 1992. The track went on to be the third best-selling song of the year, moving more than 2 million copies.
Even some of rap's current famous faces started out as child acts. Lil Wayne was signed to Birdman's Cash Money Records when he was just 9 years old. Under the moniker Baby D, Weezy dropped his debut album, a joint LP with B.G., called True Story at the tender old age of 11.
The turn of the new millennium brought new acts like Lil Bow Wow, who received his stage name from Snoop Dogg and was personally managed by Jermaine Dupri. In other words, he was prepped for stardom when he was barely out of Pampers. Even Kodak Black was a tween rapping before he made a name for himself with Lil Big Pac.
These kids were rhymin' and scoring record deals before they even hit puberty. From Kriss Kross to Lil Bow Wow to Lil Poopy, check out some of the cutest child rappers throughout the years in the gallery above.