7 Tips To Keep You Safe & Successful On Black Friday
Canva
Here we are. Thanksgiving is right around the corner, and then the next day, chaos starts... Black Friday! If you're one of the many who decide to wake up early and brave the cold and crowds, whether to get a jump start on the holiday shopping or maybe you need new socks, you already have a routine. A system that keeps you successful. A practice that is well practiced. What if you could "UP" your black Friday game? Well, below are 7 tips to keep you safe and successful while you trek out into the cold in search of deals.
7 Tips To Keep You Safe & Successful On Black Friday
7.) Towel On The Windshield
Put a towel on your windshield the night before. It might sound stupid, but it works. It'll keep the frost off so you can hop in and get to shopping sooner. Don't worry; the rest of the car will thaw on the way.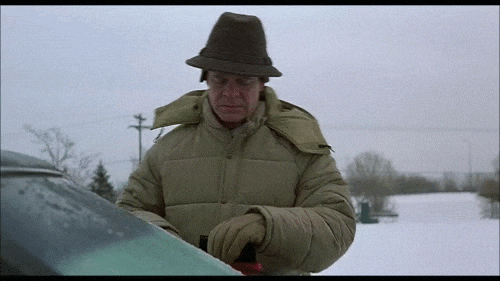 Giphy.com
6.) The Buddy Method
This tip is excellent for a couple of reasons. Misery loves company, so bring a friend who is also a mall masochist. Another great reason for the buddy method is that you can split up and cover more ground faster. Plus, if a fight breaks out in the store (which I hope does not happen), at least you have someone to watch your back. The only downside of the buddy method is that your friend might want to go to stores you don't care for, but that also goes both ways.
BONUS TIP: Speed Dial
Keep your buddy programmed as a speed dial. Don't rely on the "voice to call" method in a busy store. I have used a walkie-talkie in the past.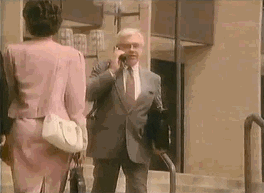 Giphy.com
5.) PPE: Personal Protection Equipment
I'm not talking about a mask. If you feel like you need one, by all means, go for it. Plus, it might be nice to keep your face warm. No, I'm talking mainly about shin guards. Old ladies and their carts aim low.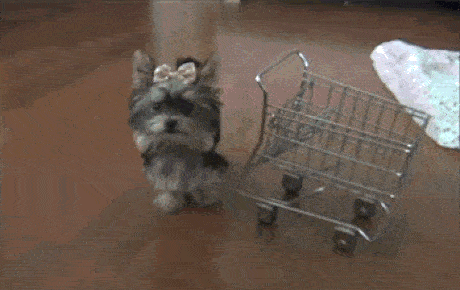 Giphy.com
4.) Dress Light
I know you might be cold, but dress lightly. Wear a light sweater or a windbreaker. You can bring your coat, but leave it in your car. Otherwise, you will burn up and be one of those sweaty shoppers.
3.) Wear A Fanny Pack
I know you were probably heading out to super shop FOR a fanny pack, but if you already have one, wear it. It's wise to keep your wallet, keys, phone, and sales ads in there. It'll keep them safe from getting pickpocketed, dropped, or lost. Not to mention you don't need to add any extra weight to your pockets and risk your pants falling down.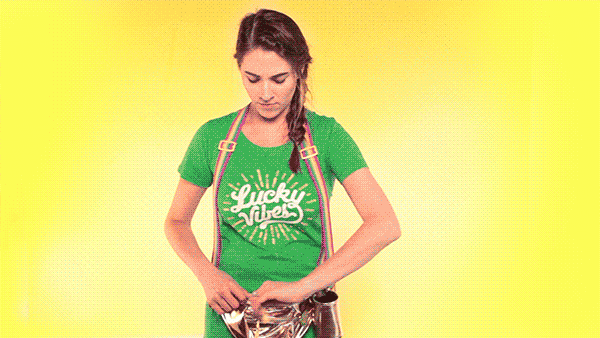 Giphy.com
2.) Hold Your Camera Horizontal
Now, I hope it doesn't happen, but sometimes other shoppers can go crazy. Sometimes a fight or mob can break out. Please don't be one of those people, or worse, start it. Please be a person filming it, and PLEASE remember to hold your phone horizontally.

Giphy.com
1.) Sleep In
My wife suggested this. Sleep in, don't go. Let your significant other brave the weather and crowds, kick back, stay in bed and be snuggly. Your pet will thank you.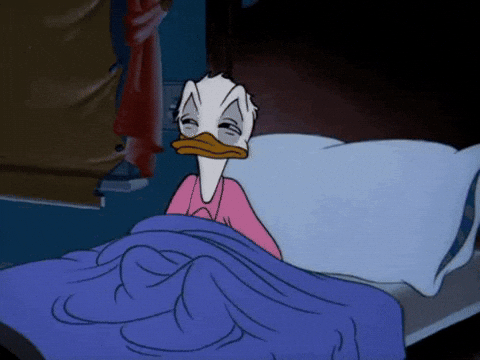 Giphy.com
If you have a Black Friday Survival Tip, or you get an amazing video from black Friday, Tap The App and let us know!
LOOK: The top holiday toys from the year you were born
With the holiday spirit in the air, it's the perfect time to dive into the history of iconic holiday gifts. Using national toy archives and data curated by
The Strong
from 1920 to today,
Stacker
searched for products that caught hold of the public zeitgeist through novelty, innovation, kitsch, quirk, or simply great timing, and then rocketed to success.
50 Famous Brands That No Longer Exist