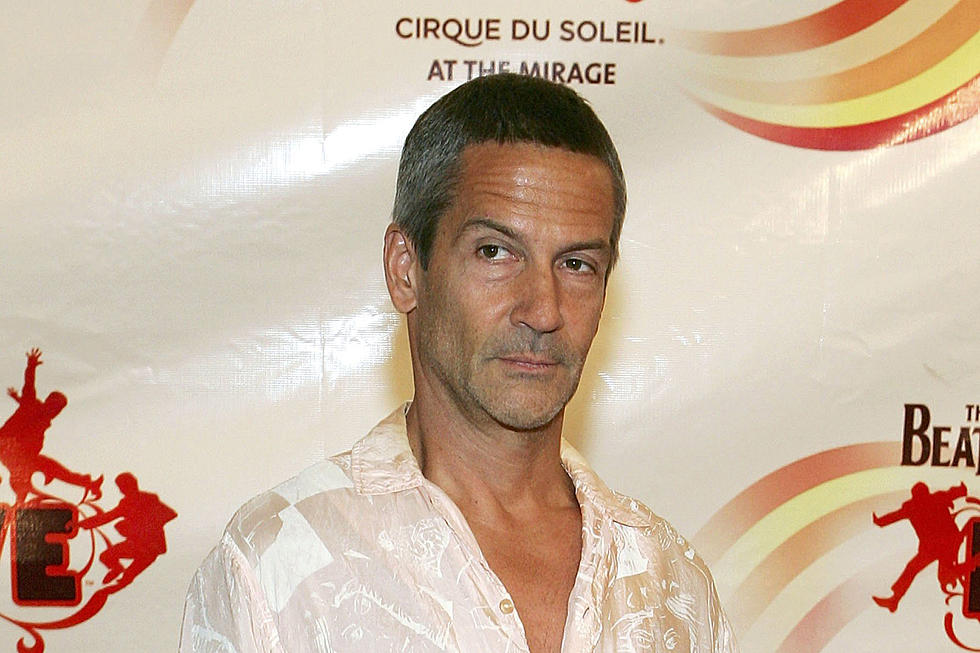 Hear '80s Rock Hero Billy Squier's First Rock Song in 30 Years, 'Harder on a Woman'
Ethan Miller, Getty Images
Welcome back, Billy Squier! The '80s rock hero has returned to the music scene with "Harder on a Woman," a brand new track that marks his first new rock track in 30 years and his first single release since his 1993 acoustic album Happy Blue.
Squier, best known for such '80s hits as "The Stroke," "My Kinda Lover" and "Everybody Wants You," has returned with an epic, 6-minute foot-stomper inspired by the recent Roe V. Wade reversal in 2022.
The song opens, "Marley's got a problem / What you gonna do? / Took away her freedoms / Can't believe it's true / Black man at the courthouse says we're coming after you / He forgets what it's like."
According to Ultimate Classic Rock, the seeds of the song came about during a 2012 writing session with C.C. Adcock, with the lyric "Harder on a woman than it is on a man" sticking with him from that period to inspire the new song. Squier says that the 2022 ruling provided him a "Neil Young moment," where he felt he needed to take action.
Recently speaking with SiriusXM host Eddie Trunk, who premiered the song on his show, "I felt like a lot of the sisters out there aren't going to be too happy today. I was thinking I'd like to find a way to give them some support."
READ MORE: 30 Most Epic '80s Rock + Metal Videos
At present, Squier revealed that the song is a one-off, though he revealed that he is open to recording more music in the future. "I'm not making grandiose plans," he told Trunk. "But I can tell you I have my radar a little more tuned for points of inspiration. I would have no trouble at all going back in and cutting some more stuff."
The singer also spoke of possibly returning to performing, though tempering expectations with the idea of a residency as opposed to a full-fledged trek. "I'd be lying if I said I'm not thinking about [doing something]," said the singer.
Who Is Playing With Billy Squier?
Billy Squier surrounded himself with some name talent while putting together the new song, "Harder on a Woman." The track includes Simon Kirke, who is best known for his drumming work with the iconic '70s bands Free and Bad Company. Longtime Daryl Hall & John Oates guitarist and onetime Saturday Night Live band leader G.E. Smith added some additional guitar parts and helped to assemble his band. The song also features Mark Clarke, the English bassist who previously played on Squier's 1981 album Don't Say No as well as his 1991 release, Creatures of Habit. Squier's recording is rounded out by backing vocalist The Mopsicles. Listen to the song below.
Billy Squier, "Harder on a Woman"
Whatever Happened to Billy Squier?
Billy Squier first appeared on the scene with the 1980 album, The Tale of the Tape, which featured the oft-sampled song "The Big Beat," but his career really took off after the second album Don't Say No in 1981 that featured the title track as well as the hit singles "The Stroke," "In the Dark" and "My Kinda Lover."
The 1982 Emotions in Motion album and 1984's Signs of Life album continued Squier's ascent, but the video for Squier's Signs of Life single "Rock Me Tonite" proved to be disastrous for the singer.
The clip featured Squier dancing flamboyantly around an apartment to the song, and it was included in an MTV special as one of the viewer-voted worst videos of all time.
"The video had a deleterious effect on my career," Squier told the authors of I Want My MTV: The Uncensored Story of the Music Video Revolution in 2011. "The tour before, I was selling out arenas faster than Sinatra, and as soon as that video came out, I was playing to half houses."
Squier went on to release five more studio albums, including his last rock record 1993's Tell the Truth and his last official release, the 1998 acoustic album, Happy Blue, but none of the records reached the commercial heights of his early work.
The musician found another creative avenue in the '90s, initially writing a screenplay entitled Run to Daylight that was shortlisted for the Sundance Film Festival. In 1998, he turned his attention to the monodrama Mercury: The Afterlife and Times of Rock God about Queen frontman Freddie Mercury. He wrote a song for the theatrical production titled "I Have Watched You Fly." In the years since, Squier has performed sparingly, appearing at tribute concerts and making select festival appearances.
Top 80 Hard Rock + Metal Albums of the 1980s