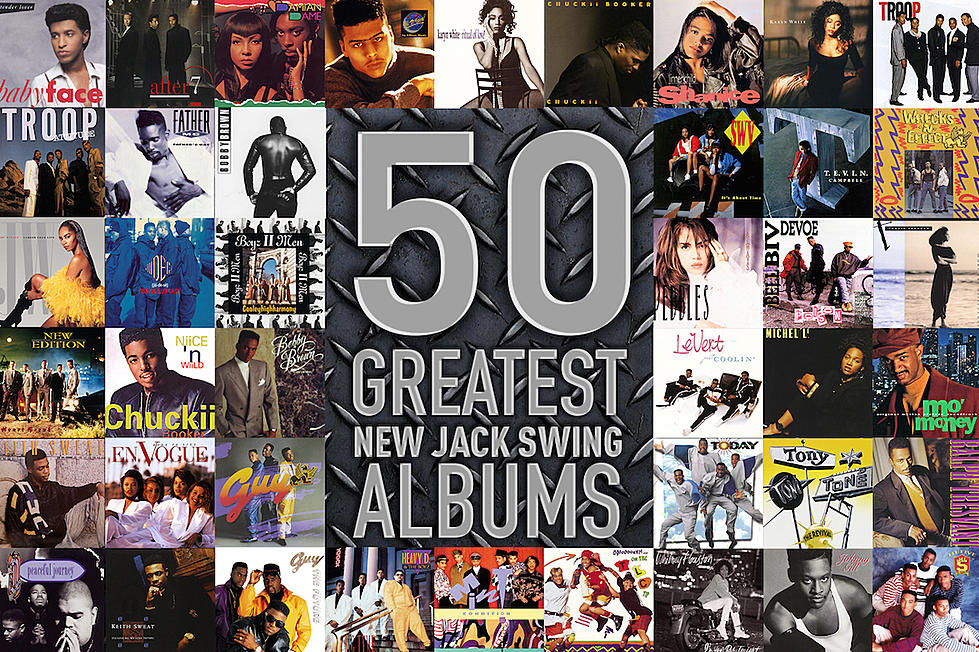 50 Greatest New Jack Swing Albums
The Boombox
Twin Peaks. Roseanne. Controversy in hip-hop. Tense race relations. In many ways, it's like we're back in 1991. Well--no one is rocking Cross Colours or Skypagers anymore, so maybe not in every way. But that doesn't mean it's not fun to revisit. One of the most distinctive facets of the culture of the late 80s/early 90s is the music, and in R&B that period was defined by a ubiquitous sound known as new jack swing.
New jack swing came to embody the sound and attitude of an emerging generation of R&B artists who didn't have their predecessors' aversion to hip-hop production and image, they embraced samples and booming beats, some weren't afraid to sag their pants or drop an F-bomb on a record. New jack swing of the late 80s took funk's place as the go-to sound of the black dancefloors around America, as producers like Teddy Riley, Jimmy Jam & Terry Lewis, Dallas Austin, and L.A. & Babyface became fixtures at the top of the charts. As the 1990s dawned, acts like Bell Biv DeVoe and Jodeci pushed new jack swing into even edgier territory, adopting hip-hop's street image while maintaining the sex appeal of quiet storm R&B.
By extension, several hip-hop artists embraced new jack swing-style production that favored melodic grooves as much as hard samples and loops. With the notable exceptions of chart-topping acts like Salt-N-Pepa and Heavy D & the Boyz, the results were mixed: artists like Big Daddy Kane saw some commercial success with new jack swing-friendly singles; while legendary Queens trio Run D.M.C. mostly embarrassed themselves with awkward sub-Teddy Riley styled production on their early 90s misfire Back From Hell.
Eventually, new jack swing would fade as R&B shifted into fusions of hip-hop and R&B that were more organic (the neo soul of artists like D'Angelo and Erykah Badu) and less dancefloor-driven (the hip-hop soul of Mary J. Blige and post-1993 Jodeci). But new jack swing laid the foundation. So here's a look at The Boombox's picks for the 50 Greatest New Jack Swing albums.
Watch Guy's Video for "Wanna Get With You":
Watch Bell Biv DeVoe's Video for "Poison":