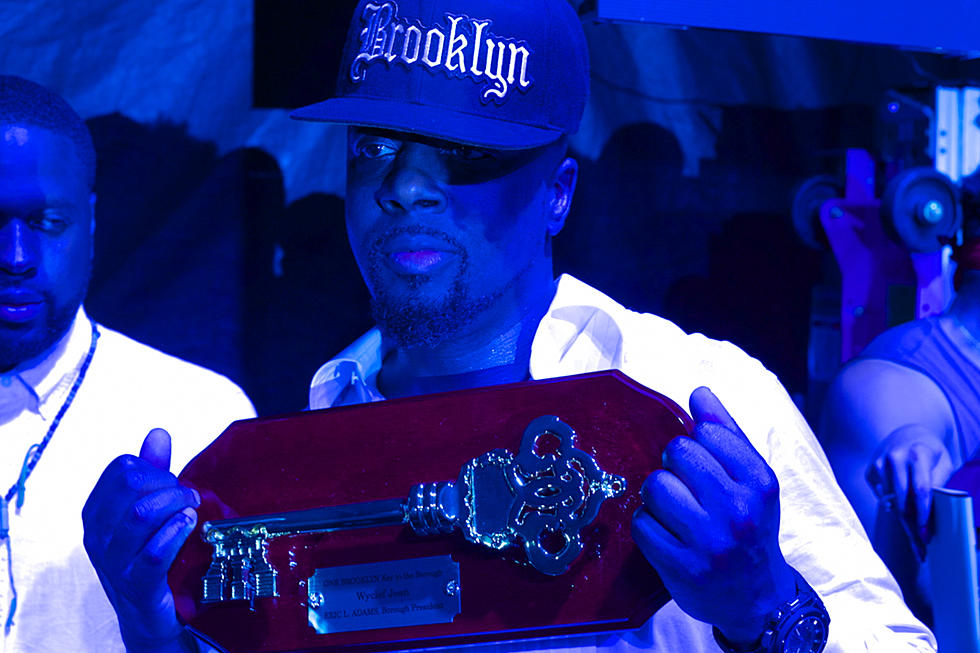 Wyclef Jean Receives Key to the City of Brooklyn
Angelo Boyke
Though Wyclef Jean has been rather mum on the music end in 2018, the tremendous strides he's made over the course of his nearly 30-year career have not gone unnoticed.
Brooklyn Borough President Eric L. Adams awarded Wyclef his key to the city on behalf of the borough and its 2.6 million residents last Thursday (Aug. 16). Brooklyn is one of the many stomping grounds the Haitian-born rapper grew up in as a child. After relocating to New Jersey in his teens, Wyclef went on to form the legendary Fugees collective and has sense won multiple awards for their musical efforts, as well as his own solo projects and business ventures.
Shortly after receiving the award at the annual Wingate Concert Series, the revered hip-hop artist made a statement to the press. "I accept this key for the forgotten. If you can make it in Brooklyn, you can make it anywhere." His wife and daughter, Claudinette and Angelina Jean, were also in attendance as he accepted the honorary key. Take a look at Wyclef's heartwarming Instagram post uploaded after the event below.
In related news, the MC currently prepping his forthcoming mixtape Wyclef Goes Back to School. According to a press release, the project—slated for a Sept. 6 release—will feature up-and-coming musicians that have inspired the veteran rapper in recent years. Last week, he and Canibus dropped "Letter to Canibus" featuring Phern, one of the project's first offerings.
Wyclef Goes Back to School is his first official release since 2017's Carnival III: The Fall and Rise of a Refugee. Wyclef Jean will also hold a tour concert on Sept. 6 at Sony Hall in New York City with Funkmaster Flex in promotion of the album.
See 60 Hip-Hop Albums Turning 20 in 2018