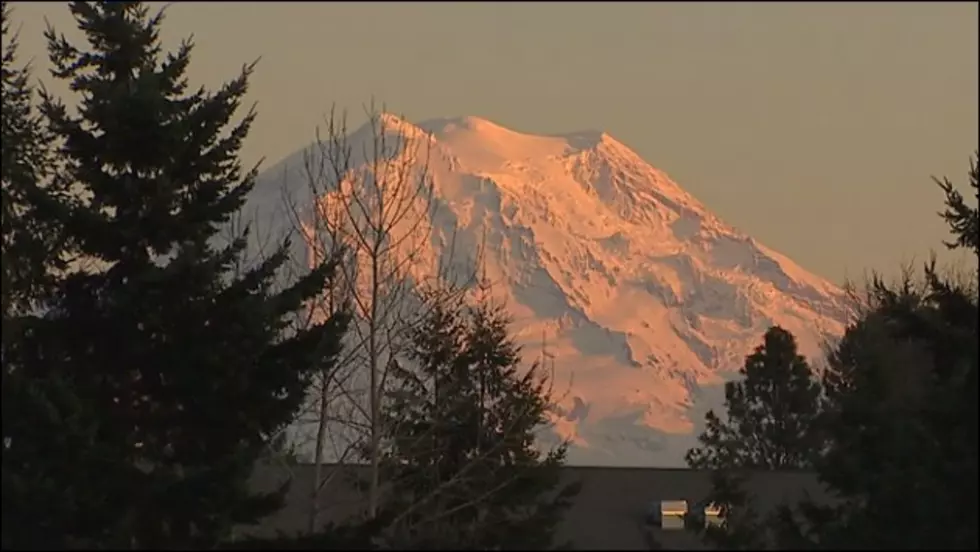 Top Ten National Parks: Does Mount Rainier Make the List?
KIMA
Does your bucket list include making the rounds of the top 10 of America's 62 National Parks?  If so, you might think you have one covered if you've been to Mount Rainier ... but you would be wrong. What? How can that be? What's not to love about our great white mountain? Nothing really, it's just that some other parks are even MORE popular.
In fact, the top two have been the top two for 30 years!
The National Park Service reports yesterday that Great Smoky Mountains National Park, which straddles the North Carolina-Tennessee border was the most popular national park in the U.S. last year, with 12.5 million visitors.
Grand Canyon National Park was again a distant second with 5.9 million tourists.
Park visits were up 2.9% over 2019 with more than 327 million people visiting nature's wonders last year.
The top 10 looks like this:
Big trees, big canyons, big mountains, big rivers and lakes generate big bucks! Visitors to the national park sites spent a estimated $20.2 billion in local gateway regions in 2018, according to a May 2019 report (PDF) by the park service, which translated into 329,000 jobs, $13.6 billion in labor income, $23.4 billion in value added, and $40.1 billion in economic output.
So where is our big mountain?  Where does Mount Rainier rank?  A website called Riley's Roves list all 62 parks by attendance numbers and Ms. Riley shares her thoughts.
Mount Rainier, No. 18
1,501,621 visitors in 2019
"Mountaineers and hikers alike will swoon for Mount Rainier National Park. The active volcano is challenging to climb, making it an excellent training ground for climbers with sights set on Denali or Everest. There are also more than 250 miles of hiking trails ranging in difficulty to soothe every hiker's soul. If outdoor adventure isn't your main draw, drive the road to Sunrise for spectacular views and the best glimpses of Mount Rainier itself, the tallest mountain in the Cascades.
Favorite Trails: Grove of the Patriarchs, Glacier Basin, Naches Peak Loop
Scenic Drive: Sunrise Road
Best Time to Go: Summer for wildflowers; many roads closed in winter
Where to Stay: Copper Creek, Nisqually Lodge, Mountain Meadows
Admission Fee: $30 per vehicle or $15 per individual, valid for 7 days
Must-Have Experience: Hike the 5-mile Skyline Trail to follow a ridge for spectacular views of Washington's highest peaks"