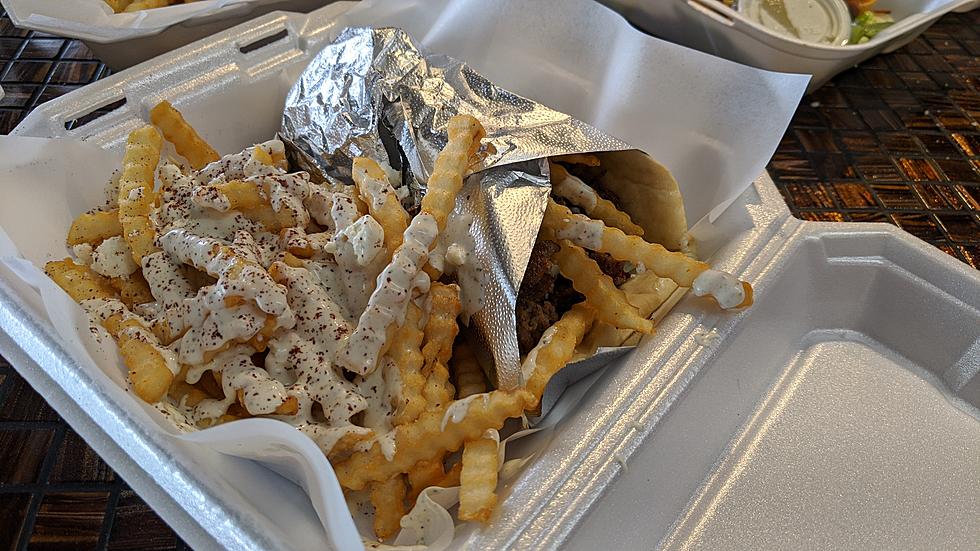 The World's Best Gyro is NOT in Greece, but in Yakima
John Riggs, Townsquare Media
Why leave town when we have some of the best food right here the valley. From Apples to Zucchini Bread, we've got it all. When it comes to Mediterranean food, we have a few great options in town. You can go wrong with any of them. When it comes to gyros, though, there's one that's my favorite. I've had gyros in Seattle and Portland but they pale in comparison to my favorite gyro in the Yakima Valley.
Conveniently named Gyro House on the corner of 37th and Nob Hill has my favorite gyro, and for a specific reason.
Before we get into that reason. a gyro is a kind of Mediterranean sandwich. Thinly sliced meat often accompanied by grilled veggies like onion, peppers, tomato with a tzatziki sauce (that white yogurt, cucumber, garlic sauce) wrapped in a pita.
What I love about Gyro House is you can get a gyro without the veggies and replace it with fries. Brilliant idea!
Not knocking the veggies as I do like them, too, but it just makes the sandwich more bulky so the fries makes it a little more manageable for me.
And they're open for pick-up and to-go.