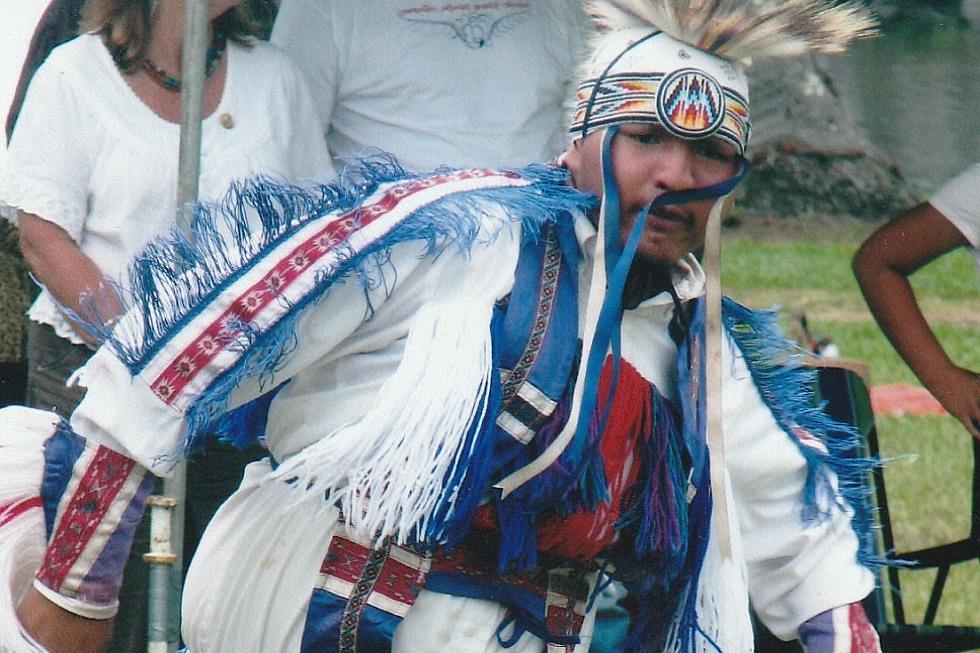 The Pow Wow Trail Has Been Quiet On the Yakama Nation
Photo By/ Margaret Carter
Pow Wows are slowly returning across the country. But what about the Yakama Nation? Well not so much. Ever since the Covid pandemic arrived. All pow wows, big or small. Came to a pause. The beat of the drum, the dancers, and the spectators had to stay home.
I grew up on what's called 'The Pow Wow Trail'. My mom actually got my sister and I into dancing at a young age. Our dad would be in the crowd supporting us. As with most Native Americans who enter the pow wow trail. A lot of us start dancing as soon as they can walk.
Legends Casino Hotel Pow Wow Grand Entry 2019
My mom would drive me and my sister around the Northwest to dance at pow wows. My uncles would teach me how to dance. I first started as a traditional dancer. An old warrior dance style. Wearing a warbonnet and traditional regalia.
Our aunties and grandma's would teach my sister how to dance her styles. She was a jingle dress dancer. With a lot of tribes. The Jingle dress is a healing dance. My sister is mostly a women's traditional dancer now.
Women's Fancy Shawl Dance At the Yakama Nations Treaty Days Pow Wow
Then I switched over to the grassdance style. An old style of from the plains tribes. I switched dance styles in my early teens. Just less feathers to take care of.
Needless to say, a lot of natives miss going to pow wows. Just listening to the drum groups. Everyone dressed in their regalia. To me, it's like a family reunion. Especially with my home tribe of the Yakama Nation.
One of The Many Drums Groups At The Treaty Days Pow Wow 
I've seen through social media. Some pow wows are returning. Just seeing people from other tribes. Streaming pow wows on their social media platforms. Even some members of the Yakama Nation would travel to pow wows or events out of state.
Flag Bearers At the Yakama Nation Treaty Days Pow Wow
But the Yakama Nation has been quiet when it comes to pow wows and events. Due to the Covid pandemic. I can't blame my tribe. After all, we are one of the largest tribes in the state of Washington. We are trying to take care of each other.
From the Yakama Nation Treaty Days Pow Wow. Located in White Swan, Wa. To the Legends Casino Pow Wow in Toppenish, WA. That returned back in 2019. Even the Yakama Nation Tribal School. Would put on small pow wows.
Or just around the Northwest. Like Omak Stampede to Pendleton Round Up. I miss going to pow wows so much. Just watching pow wows return on social media isn't the same. It's a different experience being at an actual pow wow.
D-Rez in his Grassdance regalia
Then there is the food. The most popular is the frybread. And every person or tribe has a different recipe. Some tribes call it bannock bread. Depending on the pow wow. There are other foods. But if you ever go to a pow wow. You'll find frybread somewhere.
Frybread with Jam On It
So for now my home tribe of the Yakama Nation is quiet when it comes to the pow wow trail. But I know when any pow wow returns. There will be smiles and laughter.
These Tiny Washington Towns Have Less Than 50 People
You'd be amazed at how many communities in Washington don't even have 50 people. You've probably driven by one or more of these little towns while on a trek across the state and wondered how many people lived there. These numbers are current as of the
2020 Census
.