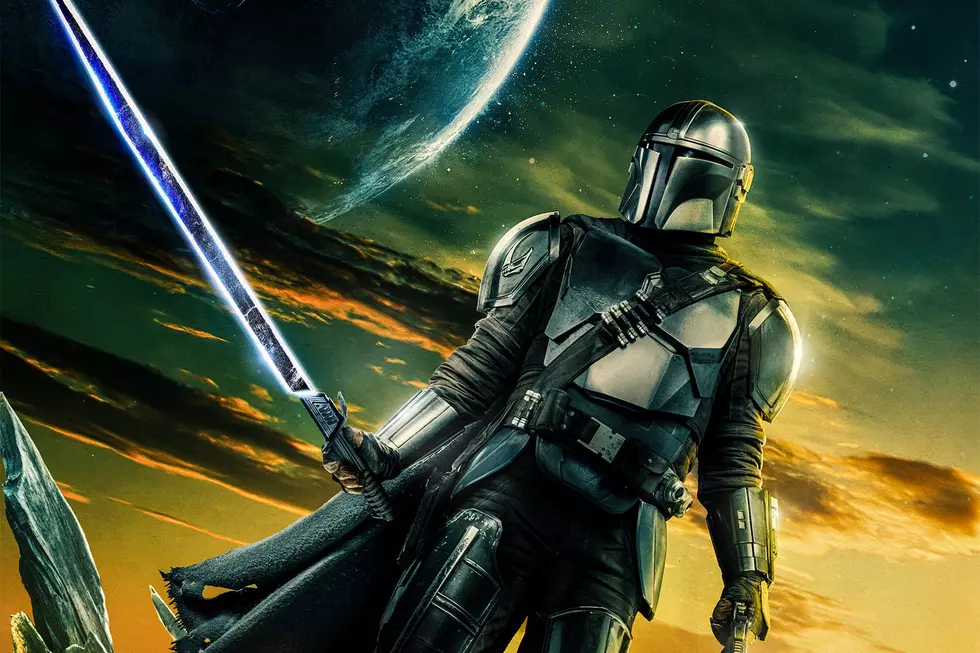 Go Behind the Scenes of 'Mandalorian' Season 3 in New Featurette
Lucasfilm
Today is February 1 — which means there's just one month to go until the  return of The Mandalorian on Disney+.
The third season of the hit Star Wars series debuts on March 1, with the first of eight new episodes about the continuing adventures of Mandalorian mercenary Din Djarin (Pedro Pascal) and his sidekick, Grogu (as himself). To hype the release, Lucasfilm debuted a new behind-the-scenes featurette for the season, which includes footage from Star Wars Celebration, interviews with Jon Favreau, Dave Filoni, and Rick Famuyiwa, and includes a few new glimpses of this upcoming season of the series.
Where do I get one of these animatronic Baby Yodas to take with me places. I feel like he would be a great conversation starter for me in awkward social situations.
In addition to the new featurette, there's also a new official poster for the season:
Here is the official synopsis for The Mandalorian Season 3:
The journeys of the Mandalorian through the Star Wars galaxy continue. Once a lone bounty hunter, Din Djarin has reunited with Grogu. Meanwhile, the New Republic struggles to lead the galaxy away from its dark history. The Mandalorian will cross paths with old allies and make new enemies as he and Grogu continue their journey together. The series stars Pedro Pascal, Katee Sackhoff, Carl Weathers, Amy Sedaris, Emily Swallow and Giancarlo Esposito. The directors of the eight-episode Season 3 include Rick Famuyiwa, Rachel Morrison, Lee Isaac Chung, Carl Weathers, Peter Ramsey and Bryce Dallas Howard.
The Mandalorian Season 3 premieres one month from today on Disney+.
Sign up for Disney+ here.
Actors Who Were Wasted in Star Wars Roles
These wonderful stars have appeared in Star Wars movies and shows, but only in parts so small they left us disappointed.