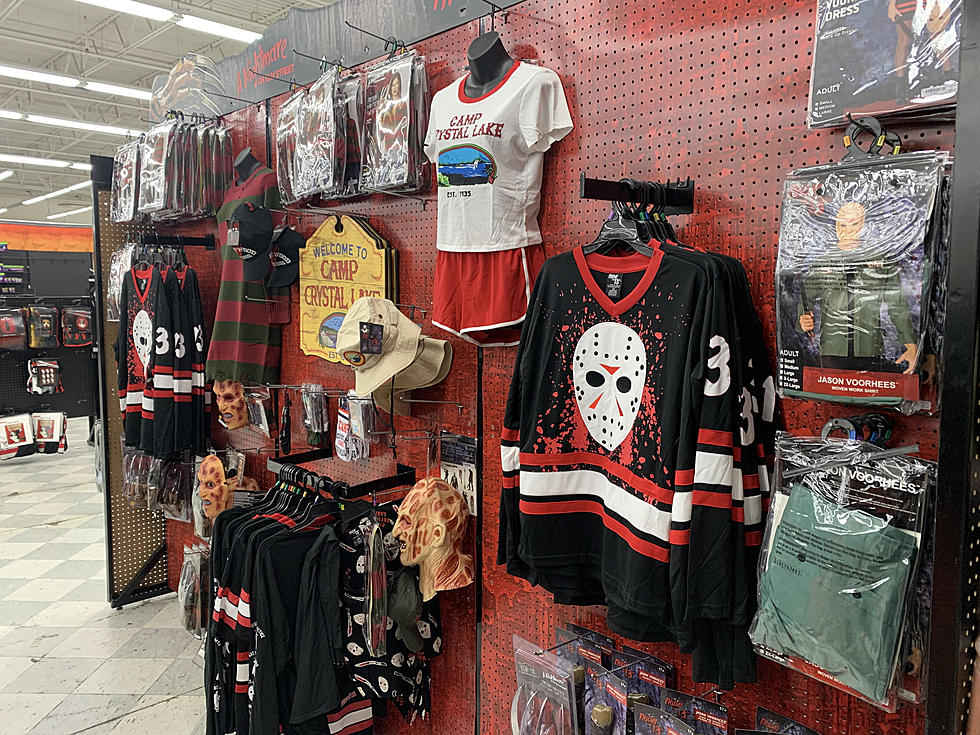 Spirit Of Halloween has Found it's way to the Yakima Valley
Ryder
October is here and Halloween is just around the corner, thankfully, Spirit of Halloween has found its way into the Yakima Valley. After taking a trip down to the store it's easy to get excited and a bit carried away looking at everything they have to offer.
If you're looking for some crazy costume ideas, or maybe you're trying to find something extra spooky this is the place you wanna be. Their selection is big and continuing to grow throughout the month.
Go figure Cruella would be such a hit that everyone would wanna go as her for Halloween. They have a selection for both kids and adults, and since Cruella had so many wardrobe changes you have a bunch of different ways to mix and match with this costume.
Horror fans will love this wall of O.G classics like Friday the 13th, Nightmare On Elm Street, and of course Halloween. Find your favorite year round items or get the perfect costume for your horror movie killer look.
Halloween mugs galore, find your favorite halloween horror movie and cuddle up on the couch with your new spooky mug and your favorite hot drink of choice...might I suggest the Hot Chocolate with marshmallows and cherry syrup.
Let out your inner love for Anime, become Naruto himself or one of his many friends or advisors, Spirit of Halloween has a good selection for you to follow your ninja way! More anime costumes are on the way and will be displayed throughout the month.
Scarecrow has for some reason become a popular costume this year, pick and choose to make your perfect rendition, go for scary, spooky, or maybe wizard of Oz vibes.
Beetlejuice is in the house with costumes to pick from, or home decor to make your house feel like Beetlejuice ransacked the place. Honestly it would be a great honor if he did.
Hocus Pocus and Harry Potter costumes are waiting to help you let out your inner Wizard or Witch! The store is continuing to grow so make sure to pop in time and time again before you're fully set on your costume.
LOOK: How Halloween has changed in the past 100 years
SWEET: Here are the most popular Halloween candies