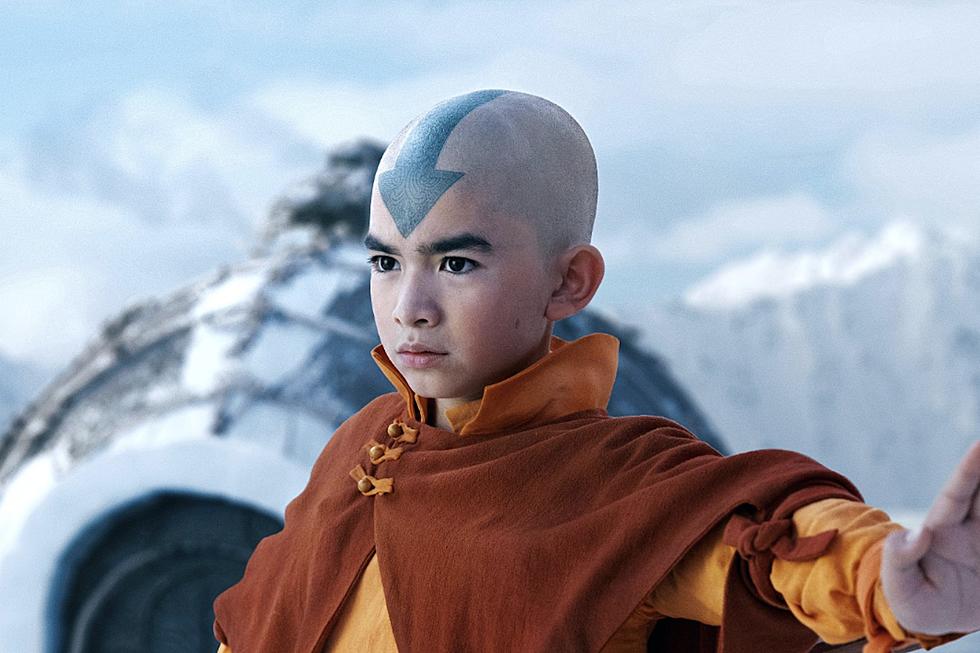 Netflix Unveils First Look at Live-Action 'Avatar: The Last Airbender' Cast
Netflix
It's been almost two years since the last significant update on Netflix's live-action adaptation of Avatar: The Last Airbender. (It's also been 13 years since M. Night Shyamalan's The Last Airbender live-action movie which ... the less said of the better.) Back in August of 2021, we got the first announcement of the creators and cast of the series.
Over the weekend, some two years later, we finally got our first look at some of the characters in live-action. During their "Tudum" online fan event, Netflix showed off images of Gordon Cormier as Aang, Kiawentiio as Katara, Ian Ousley as Sokka and Dallas Liu as Zuko.
READ MORE: The 25 Best Children's Shows Ever
Also during Tudum, Netflix revealed the first (and fairly brief) teaser for the new series.
Two years ago, Avatar: The Last Airbender showrunner Albert Kim had this to say about why the time was right to turn one of the most beloved cartoons in history into a live-action series:
The more I thought about it, the more intrigued I became. VFX technology has advanced to the point where a live-action version can not only faithfully translate what had been done in animation — it can bring a rich new visual dimension to a fantastic world. We'll be able to see bending in a real and visceral way we've never seen before. Also, Netflix's format meant we had an opportunity to reimagine a story that had originally been told in self-contained half-hour episodes as an ongoing serialized narrative. That meant story points and emotional arcs we'd loved in the original could be given even more room to breathe and grow.
Netflix's live-action Avatar: The Last Airbender will premiere on the service in 2024.
Every DCEU Movie Ranked From Worst to Best
From Man of Steel to The Flash, we ranked every movie in the DC Extended Universe.