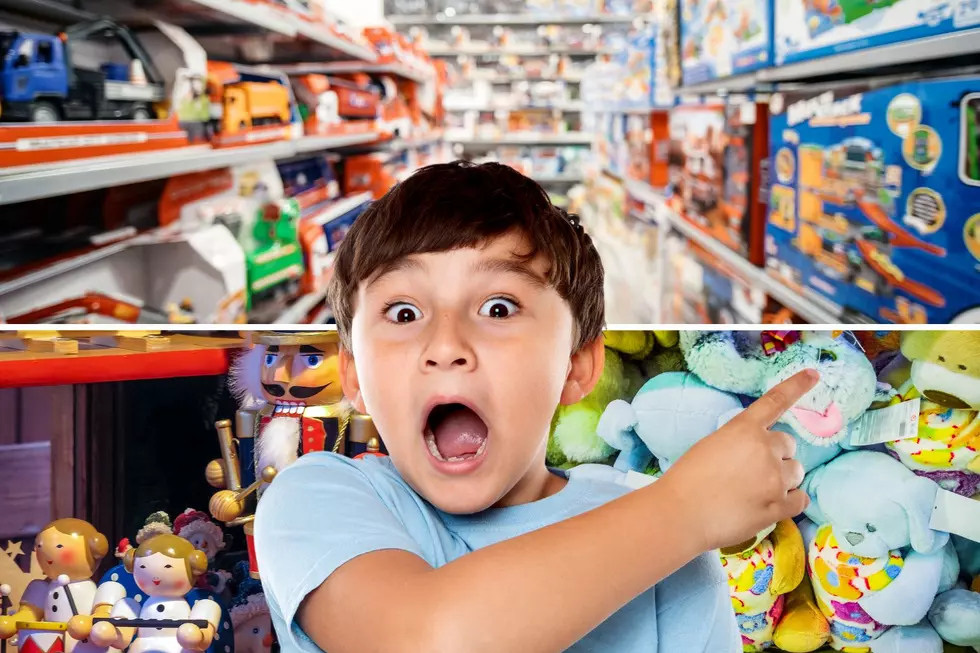 Go Xmas Shopping in 1 of the Last Huge Washington Toy Stores
Canva-Getty
Toys stores as I remember are almost completely gone, except I did find one spot in Washington that brings me back. This huge Washington toy store is perfect for finding a gift for that person you love with an "inner child" that is impossible to shop for.
Do You Remember What Toy Stores Used to be Like?
When I was a kid, one of my best memories was wandering around seemingly endless isles of the local toy store and showing my Dad what I wanted for Christmas. Those huge toy stores are now all but extinct, but luckily there is one hidden spot in Washington I found where you can get that same feeling.
How Big is this Washington Toy Store?
I don't know the exact square footage but it is gigantic and much bigger than you are probably thinking. They have a large collection of vintage or collectible toys but also carry art, games, books, legos, and a whole wall of Funko Pop. You can find a huge selection of toys that are both affordable and very expensive in every category.
All Kinds of Toys are Found in this Washington Toy Store
A large percentage of their space is for new and collectible Star Wars toys, but they also carry lots of other brands like Babie, My Little Pony, Pokemon, GI Joe, and all kinds of dolls. They even have a huge bulk lego bin you can hand-pick pieces from as well as a wall of lego sets. You can also find a large selection of new and collectible comics as well as board games to buy.
What is the Name of This Huge Toy Store in Washington State?
The store is called Boba Kahn Toys and Collectibles and is located in Everett Washington off Everett Mall Way. They are open 7 days a week from noon to 6 pm or you can shop a lot of their inventory online on their website store. Online is fine, but there is nothing like wandering the isles and looking around for yourself. I guarantee you'll see something that you thought you'd never see again. Check out everything this cool local toy store has to offer.
BobaKhan Toys
500 SE Everett Mall Way Suite A1
Everett, Washington 98208
(425) 258-3582
sales@bobakhan.com
LOOK: Here is the richest town in each state
Just saying the names of these towns immediately conjures up images of grand mansions, luxury cars, and ritzy restaurants. Read on to see which town in your home state took the title of the richest location and which place had the highest median income in the country. Who knows—your hometown might even be on this list.