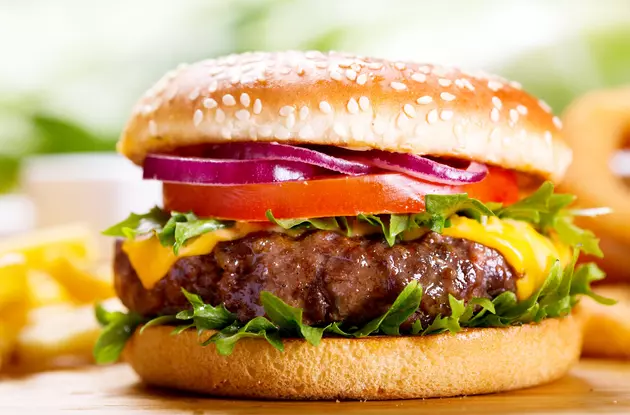 It's National Hamburger Day — Where Should We Eat?
Thinkstock
It's such a big deal that it's celebrated twice a year -- National Hamburger Day is celebrated today as well as Dec. 21. But on July 28, 1900, Louis Lassing invented the hamburger.
I love a big, juicy hamburger. If we are going to cook them at home I prefer barbecuing them instead of frying them in a pan, but I think that's due to my mom frying EVERYTHING when I was growing up.
I also have my favorite hamburger joints in Yakima. One of which just opened -- Five Guys. I also love King's Row in Selah, and let's not forget Red Robin.
So let's celebrate  Louis Lassing's brilliant invention today! What's your favorite place to grab a burger?