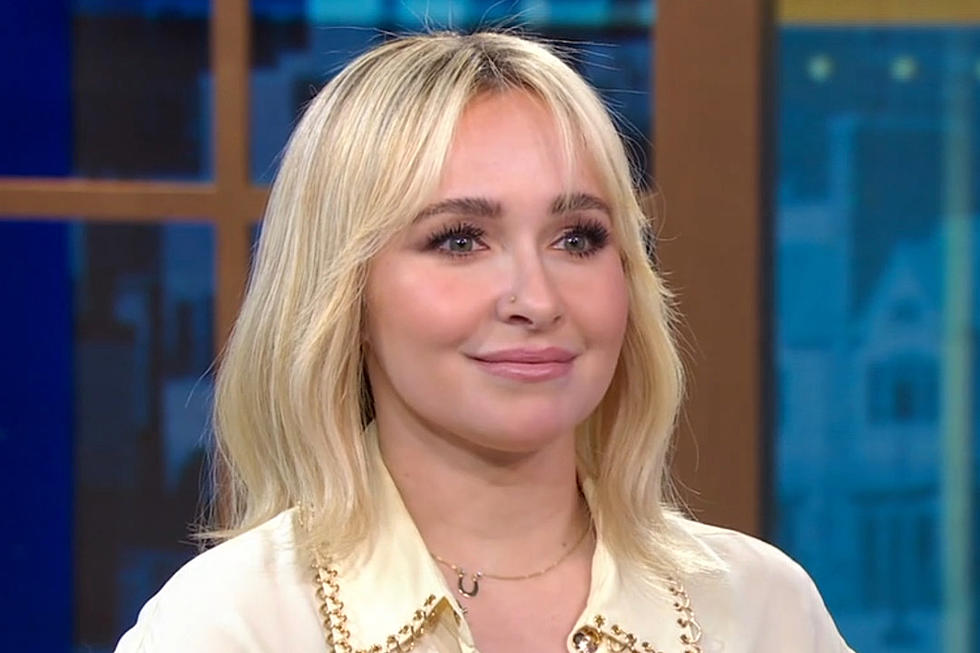 Hayden Panettiere Says Late Brother Jansen Is 'Right Here With Me'
YouTube
Hayden Panettiere spoke briefly about her late brother Jansen during a visit to ABC's Good Morning America on Tuesday (March 7), in her first television appearance since her younger sibling's death in mid-February.
Panettiere was promoting her new movie, Scream VI, in the clip, and she spoke with enthusiasm about her role in the next installment of the popular horror movie franchise. When host Michael Strahan offered his condolences regarding her brother's recent death, Panettiere seemed calm, but emotional, about the loss.
"Thank you," she replied with a misty-eyed smile, touching her chest. "He's right here with me."
Jansen — a 28-year-old actor whose film and television career began in the early 2000s with appearances in Even Stevens and Blues Clues — died on Feb. 19 in New York. About a week later, the Panettiere family released a statement that identified his cause of death as an enlarged heart with "aortic valve complications."
They also remembered their family member for his "brilliant, engaging smile," his "dry wit," and the "masterful and revealing paintings" that he created and shared with his Instagram followers when not acting.
"We sincerely appreciate the outpouring of love and support towards our family as we navigate this unthinkable loss, and ask that we be gifted our privacy during this time of mourning," the family added in their statement. "We love you so much Jansen and you will be in our hearts forever."
Prior to the official statement, an unnamed inside source spoke to Entertainment Tonight about the young star's death, underscoring the close bond that Panettiere shared with her younger brother and stating that she was "absolutely heartbroken" over the loss.
"Jansen suffered from mental health issues and art was his therapy and escape. In the past, Jansen was open to family and friends about his struggles. Hayden was always there for him and constantly tried to help Jansen when she could," the source detailed.
R.I.P.: 27 Country Singers and Songwriters Who Died Too Soon
These country singers had so much more to give. See 27 country singers who died much too soon: Keith Whitley, Mindy McCready, Troy Gentry and more.
27 Artists Who Died Too Soon: