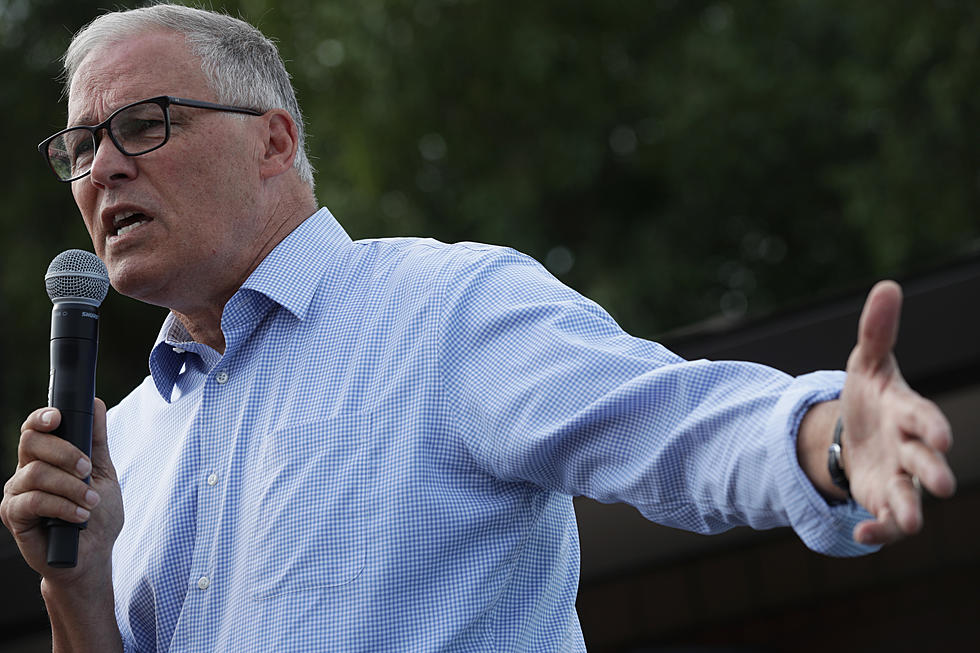 Gov. Inslee Opens Several Counties To Open Ahead Of Schedule 
Getty Images
   Gov. Jay Inslee announced Friday (today) that retail stores will be able to do curbside pickup services. He also announced landscapers to get back to work. Along with the openings are new Corona Virus guidelines.  
Inslee also said five counties have been given approval so far to begin lifting restrictions ahead of schedule. "We are making progress in this fight", Inslee said during his press conference.    
The governor said the state has approved many counties to reopen some businesses in Columbia, Ferry, Garfield, Lincoln and Pend Oreille counties. This a week ahead of the five-phase schedule in the state's reopening plan.  
For reference, the phases are below...  
Phase 1. Mid-May, the state will allow retail curbside pickup, automobile sales and car washes This phase also would allow drive-in spiritual services with one household per vehicle, Inslee said.  
Phase 2. Additional expansions of outdoor recreation activities, including camping. Small gatherings of five people or less would be allowed, as well as new construction and in-store retail purchases with health restrictions.   
Barber shops and salons could reopen. Restaurants could reopen with 50 percent capacity and table size no larger than 5. Pet care services including grooming could resume.  
Phase 3. Gatherings up to 50 people or less, including sports activities, would be allowed and non-essential travel would resume. Restaurants could move up to 75 percent capacity and bars at 25 percent capacity;   
gyms and movie theaters could reopen at 50 percent capacity; retail, libraries, museums and government buildings could reopen. Recreational facilities such as pools could open at 50 percent capacity. Nightclubs and entertainment venues would still not be able to reopen.  
Phase 4. The majority of public interactions would resume. Gatherings of more than 50 people would be allowed, but still while practicing social distancing. Nightclubs and entertainment venues would be able to reopen. 
We'll pass on any changes as they occur.