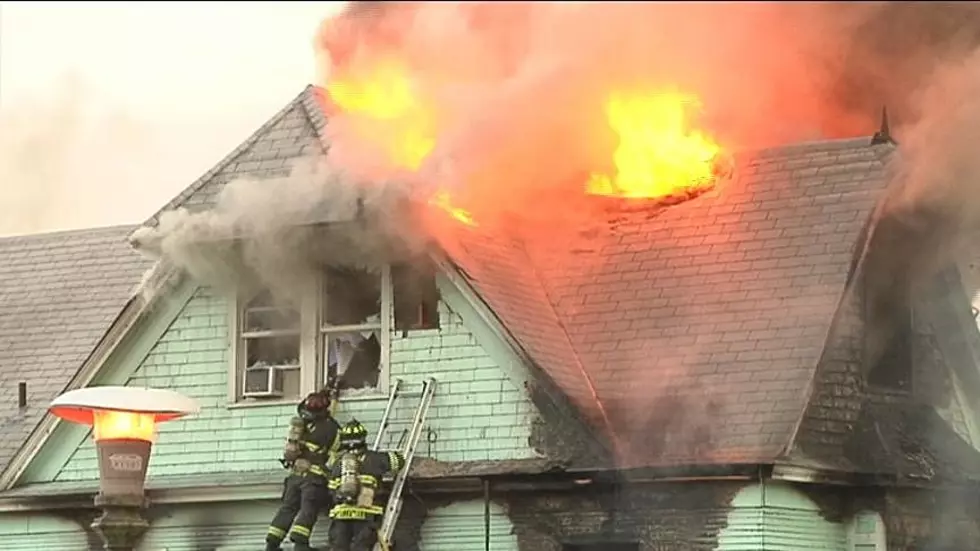 Being Able to Recognize Your Smoke Alarm Will Save Your Life
Fire prevention. You should be thinking about it this week. This is fire prevention week in the state of Washington. Officials from the Yakima Fire Department say it's a time to think about fire danger and how you would survive a house fire.
GET FAMILIAR WITH THE SOUND OF SMOKE AND CARBON ALARMS
The 2021 campaign theme is, "Learn the Sounds of Fire Safety." In other words know the sounds of your specific smoke and carbon monoxide alarms. National Fire Prevention Week, started Sunday, October 3 and continues through Saturday, October 9. But firefighters say you should always be thinking of fire safety especially during the colder fall months.
THE YAKIMA FIRE DEPARTMENT HAS CREATED A LIST OF SAFETY TIPS
A continuous set of three loud beeps - beep, beep, beep - means smoke or fire. Get out, call 9-1-1, and stay out.
A single chirp every 30 or 60 seconds means the battery is low and must be changed.
All smoke alarms must be replaced after 10 years.
Chirping that continues after the battery has been replaced means the alarm is at the end of its life and the unit must be replaced.
Make sure your smoke and CO alarms meet the needs of all your family members, including those with sensory or physical disabilities.
THE YAKIMA FIRE CHIEF SAYS KNOW YOUR ALARMS
"It's important to learn the different sounds of smoke and carbon monoxide alarms. When an alarm makes noise - a beeping sound or a chirping sound - you must take action," says Yakima Fire Chief Aaron Markham. "Make sure everyone in the home understands the sounds of the alarms and knows how to respond. To learn the sounds of your specific smoke and carbon monoxide alarms, check the manufacturer's instructions that came in the box, or search the brand and model online."
DO YOU HAVE A FIRE ESCAPE PLAN?
Fire officials say test your smoke alarms this week to see if they're working. Do you have a fire escape plan? Firefighters want you to learn at least two ways to escape your home in case of a fire. They say every year a majority of fire deaths happen at home that's why an escape plan is vital since you may have as little as two minutes from the time the smoke alarm sounds to escape your home.
LOOK: TV Locations in Every State