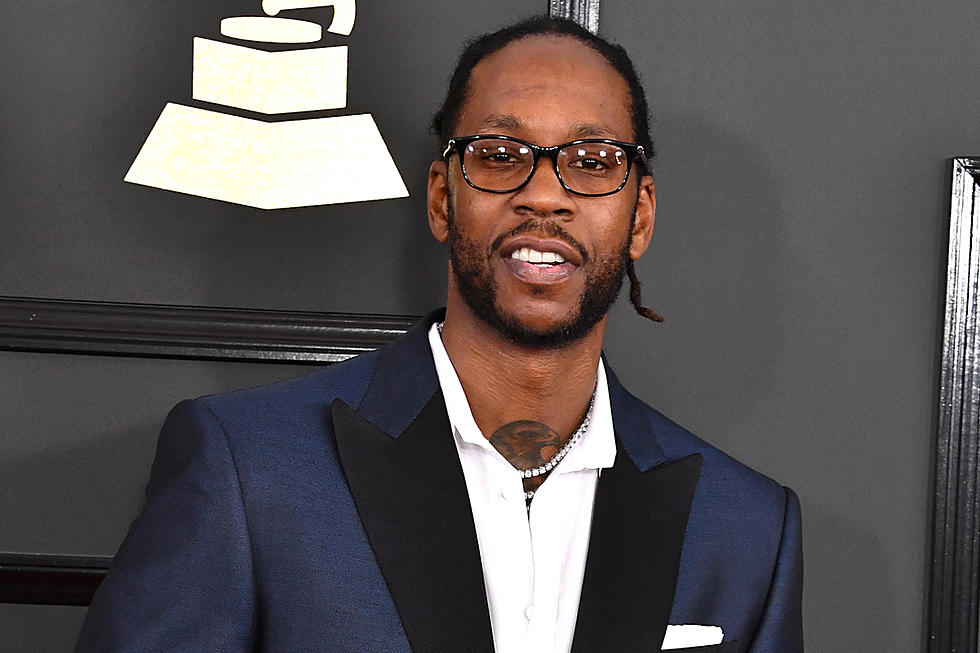 2 Chainz Hires New Bosses at His Restaurant After It Fails Health Inspection
Steve Granitz, Getty Images
2 Chainz has a plan to get his restaurant spick and span. TMZ reports today (Feb. 27) that after hearing his new restaurant had failed its health inspection, the "Big Amount" rapper automatically switched up his staff and hired new managers to get the place up and running again.
Last week it was reported that 2 Chainz' Atlanta eatery Escobar Restaurant and Tapas had failed its first health inspection since officially opening its doors in December of 2016. The Georgia Department of Public Health gave the establishment a grade of "U," short for unsatisfactory, after finding multiple health code violations on the premises. Noted violations ranged from "mold-like substances" inside the ice machine, inadequate food storage and undercooked meat.
Escobar is 2 Chainz' first venture into the restaurant business, so growing pains are to be expected. A rep for the rapper told TMZ that Tity Boi felt the problem was hiring inexperienced staffers and that he has "made major changes to continue to be champions of food safety, service and just plain good food."
The Grammy-nominated star's plate is pretty full these days. So far this year, 2 Chainz has inked a new endorsement deal with 7 Up, has been performing with Migos and the Hot Boys and is gearing up to drop his fourth studio album Pretty Girls Like Trap Music in April. It's clear 2 Chainz has bigger fish to fry and no time to take losses on this latest business venture.
20 of Your Favorite Rappers Naming Their Favorite Rappers