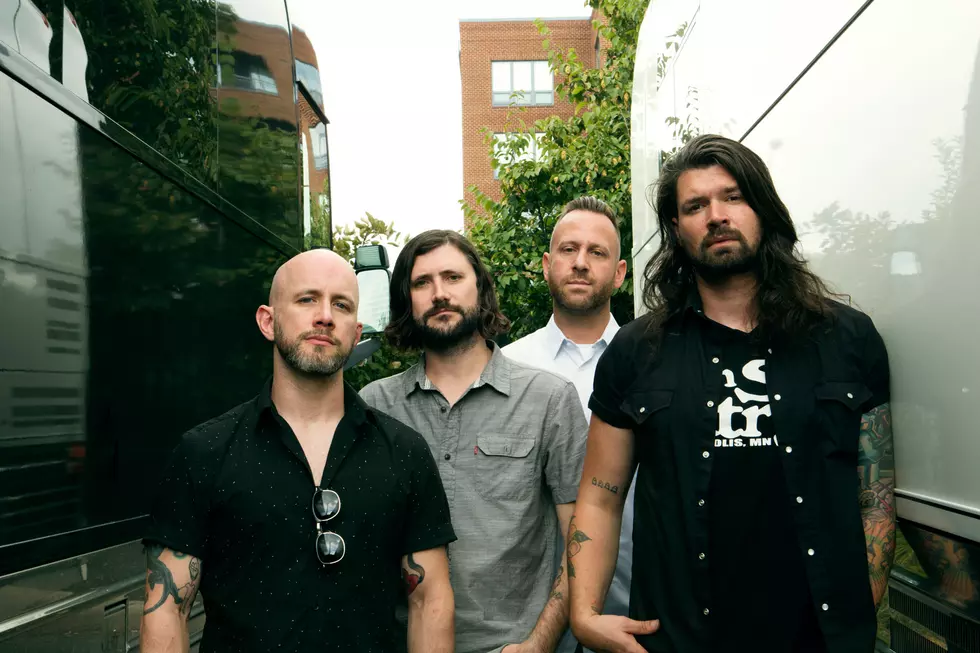 Taking Back Sunday, Set It Off Tease 'Punk Goes Acoustic, Vol. 3'
Photo by Natalie Escobedo
It's been a little while since punk went, so Fearless Records are satiating the demand by prepping the new Punk Goes Acoustic, Vol. 3 compilation.
The popular compilation series gets its latest installment, complete with a throwback theme, as the website for the series mirrors the look of the 2000s-era MySpace pages.
On the page, you'll find such "friends" as Dance Gavin Dance, Circa Survive, Taking Back Sunday, Dashboard Confessional, Mayday Parade, Movements, Underoath, Don Broco, Set It Off, As It Is, Grayscale and The Almost, who make make up the bands participating in this edition of the "Punk Goes" series.
The artists all strip down some of their favorite songs into the acoustic setting, and you can get your first taste below as both Taking Back Sunday's performance of "A Decade Under the Influence" and Set It Off's "Wolf in Sheep's Clothing" can be viewed below.
Reserve your copy in the platform of your choosing here.
Taking Back Sunday, "A Decade Under the Influence" (Acoustic)
Set It Off, "Wolf in Sheep's Clothing" (Acoustic)
Punk Goes Acoustic, Vol. 3 Artwork + Track Listing
1. Dance Gavin Dance — Story of My Bros
2. Circa Survive — Act Appalled
3. Taking Back Sunday — A Decade Under the Influence
4. Dashboard Confessional — Screaming Infidelities
5. Mayday Parade — Take This to Heart
6. Movements — Colorblind
7. Underoath — A Boy Brushed Red Living in Black and White
8. Don Broco — Come Out to LA
9. Set It Off — Wolf in Sheep's Clothing
10. As It Is — Okay
11. Grayscale — Atlantic
12. The Almost — Hand Grenade
Top 100 Hard Rock + Metal Albums of the 21st Century