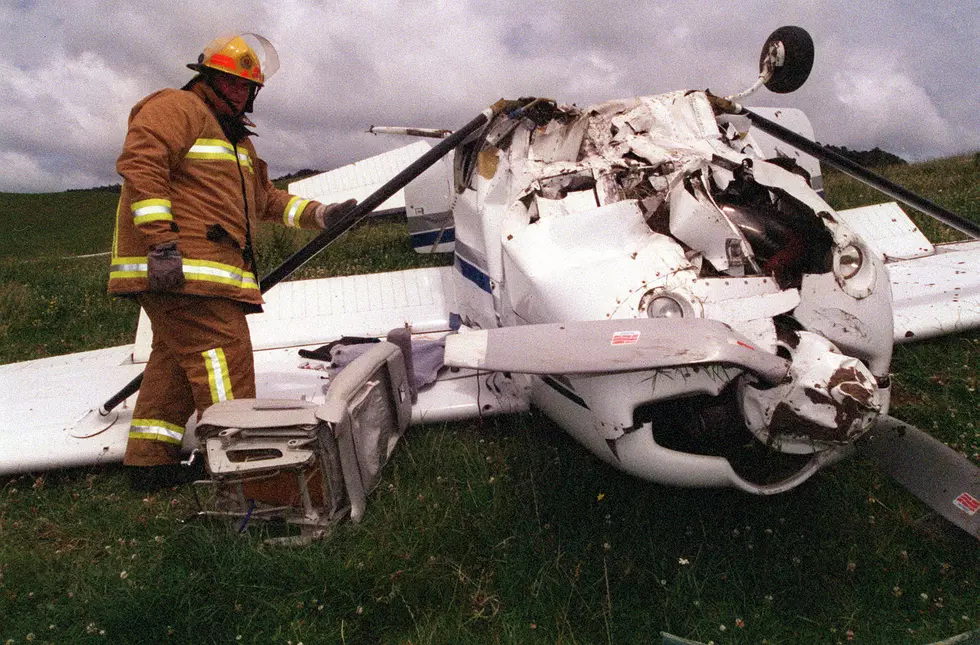 Plane Crash In Ellensburg
Getty Images
ELLENSBURG - The Kittitas County Sheriff's Office reported that deputies responded to the area of Rosa View and Arrowhead Drive on Sunday, where a small plane was reported to have crashed landed
The single engine Cessna flown 39-year-old Josh Soracco. Passengers 46-year-old Kristina Ring and 21-year-old  Jessie Ring both of Yakima were on the plane when it went down. Only one person was hospitalized.
Authorities are conducting an investigation. So far, it is known that the pilot had attempted a low approach over the runway and was unable to gain enough altitude to clear the ridge. That's when the plane clipped the hillside and flipped.
Kristina Ring was transported from the scene by Kittitas Valley Fire Rescue to Virginia Mason Memorial Hospital with back and neck pain.
All others involved had minor aches and pains. No one on the ground was injured .
The FAA and NTSB have been notified of the crash and are currently investigating.