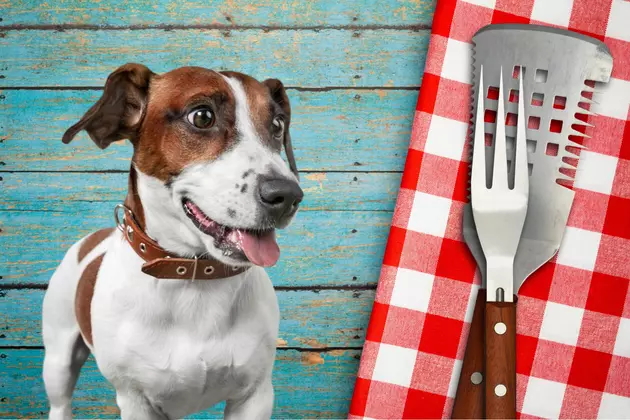 Yakima's Animal Rescue, Wags To Riches, BBQing for 15th Birthday!
Canva
What better way to help out a great organization than to kick back, eat some barbecue, drink some brews, and just enjoy an evening with great people, with great food, for a great cause!
Mark your calendars for Saturday, July 22nd, for the celebration of the 15th birthday of Wags to Riches Animal Rescue and Sanctuary, INC.! The event will be held at the SOZO Sports of Central Washington complex from 5 pm to 9 pm!
Expect great barbecue from Vandervate BBQ as they tackle the pit and give the options of pork ribs and chicken thighs! Top it off with beans, potato salad, coleslaw, rolls, and watermelon; you know it's going to be a great barbecue!
"John Vandervate of Vandervate Bbq was SO GOOD last year we invited him back!!!! He will be our pit master for this event, again!"
– Facebook Event Page
This isn't just a celebration of Wag's birthday but also a fundraiser! This 21 and older event will cost $40 in advice or $45 at the door, and there will be a live auction throughout the night to help raise money for the organization that helps so many animals in the valley, Wags to Riches!
You can check their events page on Facebook or email FundRaise@WagsToRichesAnimalRescue.org for more information!
KEEP READING: Here are 6 foods from your cookout that could harm your dog
Bringing These Things To A BBQ Apparently Make You Look Cheap
Social media allows for a lot of honesty. After a question was posted in a social media group it's been determined that if you bring these things to a Texas BBQ, you're considered to be a cheap guest.
Got a news tip? Email us here.
MORE TO READ: